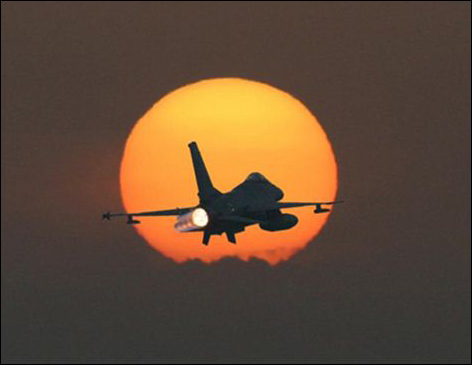 Every September all the OEMs, subcontractors and suppliers for the F-16 Fighting Falcon (pictured on the left) meet with the world's F-16 Air Forces during a 3-day event in Ogden, Utah. This is the F-16 World-Wide Review (WWR). During this year's F-16 WWR show about 200 companies had stands and presented their products and services for the F-16; there was also a wide range of contractor presentations about specific F-16 topics which all participants could attend.Copernicus Technology Ltd (CTL) attended the F-16 WWR for the 3rd year in a row, working closely together with our USA partner, Universal Synaptics Corporation (USC). One of the highlights of the show was the presentation on the Intermittent Fault Detection and Isolation System (IFDIS) given by Ken Anderson, USC's VP Business Development. A superbly delivered presentation, it generated a huge response and triggered a variety of Air Forces' officials to visit the USC stand to explore how this revolutionary technology can be implemented. Of course, this was also the perfect opportunity to demonstrate how CTL can provide the same range of equipment sales and services to F-16 customers in the EU.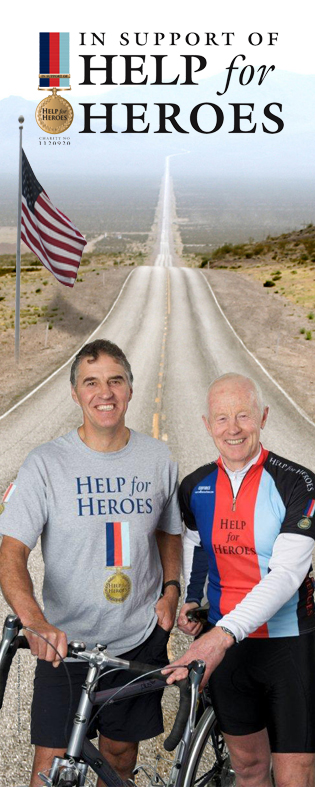 Copernicus Technology Ltd is pleased to announce their support to Keith Dickinson and Malcolm Lee in their cycling challenge down the West Coast of USA, from Vancouver to Mexico. The aim to raise money for Help for Heroes and raise awareness for those injured while on operations. Please join us in supporting the Mad Duo in a chivalrous Cycling Challenge.  

The Duo left the UK on 22 Sept 2010 and flew to Vancouver for the start of their challenge.   They hadn't been there more than a few hours and there bikes were built and they were ready to face the 2,250km southwards towards Mexico. 

For more details and how to donate, visit  www.cycling4heroes.com
Managing Director of Copernicus Technology Ltd (CTL), Giles Huby, presented CTL's latest academic paper at the Royal Aeronautical Society's Airworthiness & Maintenance annual conference on the 16th Sept at Cranfield University, alongside fellow speakers including Mr Mick Adams (Maintenance Director of Monarch Air), Air-Vice Marshal Nick Kurth CBE (Senior Engineer Officer in the RAF's Air Command) and Dr Bill Johnson of the FAA.
Giles' presentation was extremely well received and generated a lively discussion during the subsequent Panel Q&A session, which was facilitated by Jim Rainbow OBE, Chairman of the RAeS Airworthiness & Maintenance Specialist Group.  Questions ranged from the issues of using maintenance data to inform fault diagnosis and to provide feedback into the design organisation, to the differences in approach in detecting the root causes of intermittent faults in the military vs civil sectors, to future developments in applying such technology to Systems Prognostics.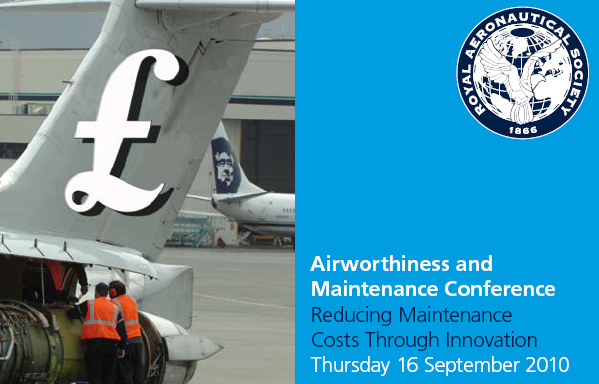 Presentation by Copernicus Technology Ltd at the Royal Aeronautical Society conference: "Reducing Maintenance Costs Through Innovation"
Copernicus Technology Ltd's Managing Director, Giles Huby, has just spoken at this conference at Cranfield University, having presented the CTL technical paper on reducing the cost impact of 'No Fault Found' and Intermittent Faults.  This was the RAeS' annual Airworthiness and Maintenance conference, and the theme of reducing Total Ownership Costs in Aerospace was highly pertinent given the ongoing uncertainty of the global economic situation and the implications of the UK's eagerly awaited Strategic Defence and Security Review (SDSR).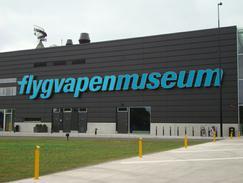 "Light Jets Take Off" was the theme of the 2010 ECAS, which was held at the Swedish Air Force Museum in Linköping in Sweden, on the 2nd of Sept.  Copernicus Technology Ltd (CTL) took the opportunity to spread the word about improving aircraft availability and reducing their support costs through tackling NFFs and intermittent faults, having been invited to present at this international conference.  Giles Huby, CTL MD, presented on this subject, which clearly struck a chord with many of the attendees, ranging from test pilots to CEOs of Fixed Base Operations (FBO) businesses.
After joining the Royal Aeronautical Society (RAeS) in 1991 and attaining his Chartered Engineer status in November 1997, Jim Cockram became a Fellowship of the Royal Aeronautical Society in September 2010.

Fellowship (FRAeS) is the highest grade attainable and is only bestowed upon those in the profession of aeronautics or aerospace.  Cockram expressed "the Society provides excellent networking opportunities, while also providing a framework for those actively wishing to continually develop their professional status; its a fantastic organisation to be part of.".

The Society has over 17,000 members in over 100 countries, an international network of 70 branches and more than 3,500 young members worldwide.  Visit the RAeS website for more details.

The entire Copernicus Technology Ltd team would like to offer their sincere congratulations to our colleagues at Universal Synaptics Corporation (USC) for securing a great deal with Derco Aerospace. It has been announced that Derco Aerospace, a subsidiary of Sikorsky Aerospace Services, has signed a deal to distribute USC's Intermittent Fault Detection equipment around the world, which could include supplying to customers - through Copernicus Technology Ltd - in Europe.
This is a fantastic achievement for USC and we wish them the very best of luck in this exciting new venture with Derco Aerospace.
For more information, follow these links:


London, 8th June 2010

CTL is a member of the Electronics Systems NTC and we will be exhibiting at its Conference in London on 8th June.
The conference theme will be: "Complex Electronics Systems in Aerospace, Defence and Security"
The event will address both the challenges of living with systems complexity and approaches that the UK R&D community can adopt to be successful for both UKand global customers.  Speakers will include Jonathan Lyle, Head of Programmes, DSTL; Prof. Adam Ogilvie-Smith, Office for Security and Counter Terrorism, Home Office; and Prof. John McDermid, Technical Director, SSEI.
Come along and see us on our stand!  The Conference venue is: CCT Canary Wharf, Isis Building, Thames Quay, London E14 9SG.
Want to know more? Visit Aerospace and Defence - KTN Or contact us