01 Jan 2013 - The Defence Management Journal is a leading and authoritative publication for the UK defence community, and is widely distributed to members of the armed forces, civil servants, industry leaders and also to the broader international defence community.  
CTL was profiled in issue 57 of the DMJ, and CTL articles on No Fault Found causes and solutions have been published in subsequent issues (58 and 59).  To view the articles click on the text below.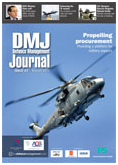 Company Profile of CTL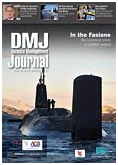 "A fault frustration" – the causes and impact of No Fault Found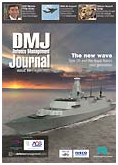 "Finding the first-time fix" – how to improve repair success rates and improve availability
A student who has made an 'exceptional contribution to engineering' has been awarded a £3,000 bursary in honour of one of the pioneers of jet turbine technology.
The City of Lincoln Council has again backed the Sir Frank Whittle Bursary with the University of Lincoln's School of Engineering student Josh Williamson becoming the second annual recipient of the award.
As well as his strong academic performance Josh was selected for the award for his outreach work with schools and the fact research he carried out for Lincoln-based Copernicus Technology Ltd has opened up new revenue streams.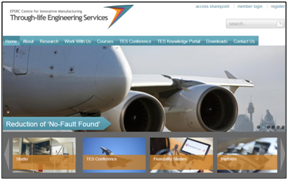 01 Jan 2013 – The first ever conference in the UK dedicated to solving the No Fault Found problem will be held at Cranfield University on Monday 18th March 2013.  The No Fault Found Symposium is being organised by the EPSRC Centre in Through-life Engineering Services (TES) and aims to bring together the community of practitioners faced with solving the challenges of NFF in order to provide them with an outstanding opportunity to hear speakers from industry, academia and the Ministry of Defence (MOD) describe the latest developments and pioneering solutions to the enduring NFF problem.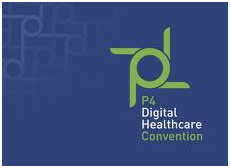 22 Nov 2012 – the annual Digital Healthcare conference was held in Inverness over the 20th and 21st of November and examined how healthcare can become more Predictive, Preventative, Personalised and Participatory ("P4") through the exploitation of digital technology.  Copernicus Technology Ltd (CTL) was invited as a guest speaker to provide a comparison between the use of its data exploitation expertise to directly enable the improvement of aircraft availability and operational reliability, with data exploitation in Healthcare in order to improve 'people availability'.  Another way of looking at the issue is that both aircraft and people need scheduled and corrective 'maintenance' over their life cycles; consequently, those providing that 'maintenance' for people have enthusiastically recognised the need to harness data to improve diagnostics and prognostics. 

We held an Attacking Downtime with Advanced Diagnostics and Testing Industry Day at our offices in Lincoln on 12 September 2012.  In addition to CTL's data exploitation capabilities and advanced testing technology, innovative solutions from Continental Data Graphics Ltd and Cassidian Test & Services (UK) Ltd were also demonstrated.  The attendees were drawn from across industry, academia and the MOD, and the most successful aspect of the day was the full and open debate that took place about how much wasted resource and energy goes in to chasing difficult-to-detect faults.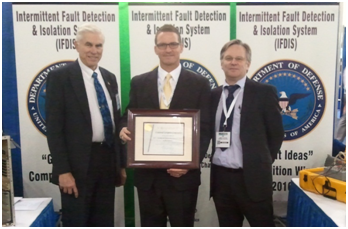 15 Nov 2012 – the use of the Intermittent Fault Detection & Isolation System (IFDIS™) has won the US Department of Defence's Maintenance "Great Ideas" award for a second time, following its original success in 2010.  
"This is an incredible achievement by the combined team of Universal Synaptics Corporation and TQS, who together supplied the original IFDIS™ programme for use on F-16 radar LRUs," said CTL Technical Director Jim Cockram (picture above with, on the left, Bryan Steadman of TQS and, centre, Ken Anderson from Universal Synaptics Corporation), "especially when you consider that they won it so decisively in 2010.  The continuing use of the IFDIS™ to improve the mission capability and availability of F-16 radar LRUs was up against some stiff competition in the final at this year's DoD maintenance symposium, but thanks to the professional and robust presentation delivered by Ken Anderson of USC, nobody in the room was in any doubt about it being the clear winner".  
by Daniel Jones, Network & Communications Manager, Aerospace, Aviation & Defence KTN
Human bodies and aircraft might not seem to be very similar at first glance, but they do share one common characteristic; when they go wrong, the consequences can be disastrous.
Humans are susceptible to myriad conditions, disorders and ailments that can be restrictive, debilitating or lethal; our first knowledge that something is wrong is a symptom, but often we must rely on the expertise and judgement of those operating within the medical profession to deduce from the symptom what the condition is and how best to treat it.
01 Aug 2012 – Copernicus Technology Ltd (CTL) is proud to announce that it is now an Industry Partner of the EPSRC Centre for Innovative Manufacturing in Through-life Engineering Services (EPSRC Centre in TES), which is based at Cranfield University.  As part of our contribution to the EPSRC Centre in TES, last month CTL delivered an Ncompass™ 4000 to the Centre's R&D team who are running a 3-year research project into No Fault Found (NFF).  CTL is also providing specialistadvice and assistance to the NFF research team.