Published 29 Jan 2018
Following extensive successful trials with the US Navy, co-ordinated by the US National Center for Manufacturing Sciences (NCMS), it has been announced that Intermittent Fault Detection & Isolation System (IFDIS) testing will now become a standard feature of testing F/A-18 (Block A - D) Generator Convertor Unit (GCU) LRUs sent for repair. This is the latest successful example of the USDOD applying IFDIS equipment to vastly increase the Time-On-Wing and reduce the repair costs of Fast Jet avionics, following hugely successful ongoing use on F-16 avionics.
NCMS' announcement goes on to explain that the next phase of the program will extend IFDIS testing to GCUs from F/A-18E/F Block Super Hornet and the EA-18G Growler fleets.
To find out how the proven IFDIS range of test equipment can significantly increase your fleet uptime and readiness and reduce maintenance hours and logistics costs contact us now.
Published 29 Aug 2017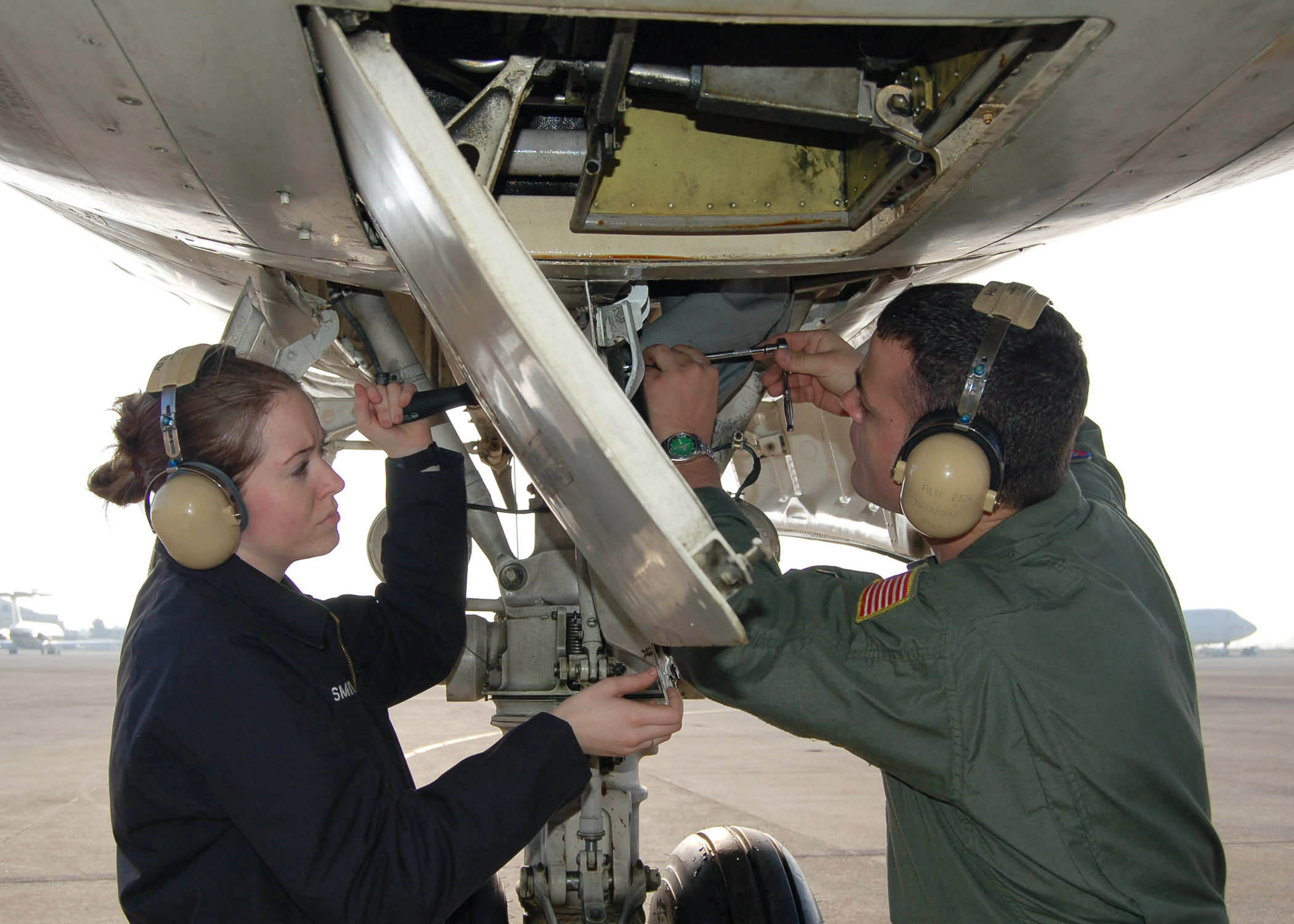 There's only one week remaining to the Royal Aeronautical Society (RAeS) conference on "Increasing Efficiency & Reducing Cost within the Aircraft Maintenance Process using New Technology and Innovative Solutions".
Civilian and Military aviation Maintenance, Repair & Overhaul (MRO) organisations are under constant scrutiny to increase efficiency and reduce cost, without compromising airworthiness and safety.
The RAeS is holding this conference to bring together MRO experts showcasing practical and proven innovations that improve costs and efficiency within line and base maintenance operations. The conference venue will be the RAeS headquarters in London on 5th September and the programme includes speakers from Lockheed Martin, Etihad Airways, DHL, Cranfield University and Copernicus Technology. The subject of our presentation is 'How the USDoD is reducing No Fault Found in Line and Base Maintenance'.
Contact This email address is being protected from spambots. You need JavaScript enabled to view it. for more information. To register visit the conference webpage.
Our friends at Aspire Consulting have set up an industry day for the UK MOD to showcase a variety of technologies and techniques that can be applied by the MOD's Defence Equipment & Support organisation to help procure maximum, sustainable capability for minimum pounds. The unifying theme of all the Support-related products & services on show is that they are all pragmatic, market-ready, proven and affordable.
The seminar will be held at the BAWA facility in Bristol on 6th June; registration opens at 0900 for a 1000 start. Full details can be found in the industry day programme. The presentations and tradestands will focus on the following themes:
In-Service Data Analysis & Exploitation
Augmented Reality
Internet of Things
NFF solutions to increase Availability
Copernicus Technology will be exhibiting at this event and we will present the NFF briefing, which is listed on the programme as starting at 1510.
If you would like to attend then please contact This email address is being protected from spambots. You need JavaScript enabled to view it.
[31 May 2017] Cranfield University announced today that this Symposium has been cancelled due to the low number of bookings. This was a result of a lack of publicity of the event by the events publicity team and the sponsors' publicity teams. The organisers are now considering whether to arrange a new conference later in the year. When we know more we will let you know.
In the meantime, if you had already booked a place then contact the organisers immediately to arrange a refund.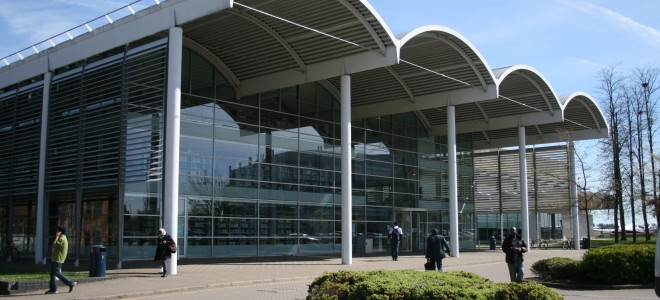 Cranfield University, supported by the ADS No Fault Found Working Group, have arranged annual NFF conferences since 2013 and, in response to overwhelming attendee feedback from the attendees, the sole focus of the 2017 event will be "NFF Solutions". The NFF Solutions symposium will be held at Cranfield University and comprises a conference on 20th June and workshop sessions on the 21st.
"No Fault Found" is a widespread maintenance problem in aviation, defence and transport sectors. It incurs billions of pounds of avoidable costs every year and affects performance and safety, which is why it's vital to know how to deal with the global NFF problem. If your organisation needs to drive up operational reliability and remove support cost from your operation, solving NFF is the ideal place to start: this symposium will tell you how, with highly successful case studies from Airbus, Rolls Royce, Copernicus Technology, BAE Systems, the MOD and others.
Full details of the programme and how to register can be found on the NFF Solutions symposium webpage, and we strongly suggest that you register to attend by close of business on 31st May to guarantee your place.
Published 20 Apr 2017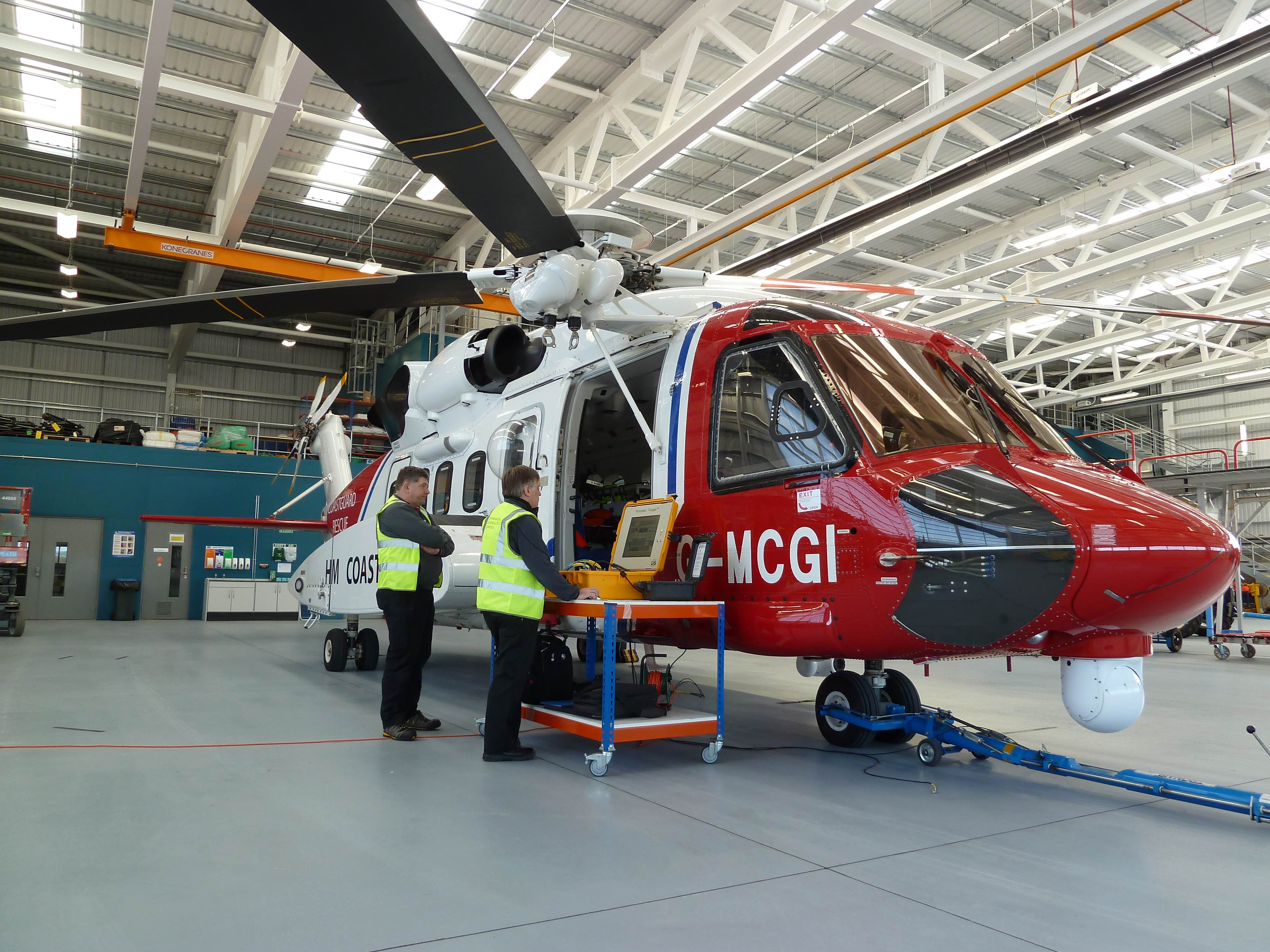 The details of our latest testing project, for new customer Bristow Helicopters Ltd, have now been released.
Following an ongoing fault in the Radio Altimeter system we used Ncompass-Voyager testing to rapidly detect and locate an intermittent fault in part of the system's cabling. Bristow were very happy with the rapid timescale of the project and how quickly this fault was found, and immediately began looking in to the repair needed to replace the faulty cable.
Click here to read the full case study.
Published 07 Apr 2017
Copernicus Technology will be presenting at 2 tradeshows for the price of one on 26th April, when Managing Director Giles Huby will present in the workshop programme shared by Aviation Electronics Europe and the Avionics & Space Testing Expo.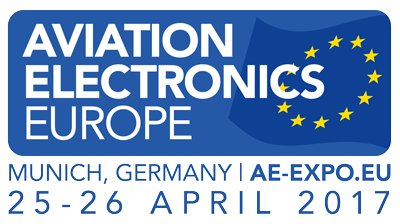 Presentation Abstract
The title of the presentation is Resetting the LRU Replacement Norm and it will cover proven strategies to reduce No FaultFound occurrences in aviation maintenance - in fact, they could be applied in numerous other industry sectors. The Abstract states:
When faced with the need to repair an aircraft Avionics fault the default assumption often made is that an Avionics Line Replaceable Unit (LRU) will be the source of the problem. This LRU Replacement Norm has been unchallenged in aircraft maintenance organisations for decades and is inextricably linked to No Fault Found (NFF). At best this Norm of repair-by-replacement leads to costly repeat arisings that degrade aircraft operational reliability or despatch rates; at worst, it affects safety and airworthiness. This paper describes the issues that sustain the LRU Replacement Norm and proposes an evidence-driven maintenance strategy approach to reduce NFF - by improving Avionics First-Time-Fix rates at the on-aircraft maintenance level - with a 3-phase approach: Containment, Measurement and Improvement.
If you would like a copy of the Paper after it has been presented then please contact This email address is being protected from spambots. You need JavaScript enabled to view it..
About the Events
Click here: to register for the show and to see the workshops programme.
About Copernicus Technology
Copernicus Technology is an ISO9001:2008 company providing award-winning Ncompass™ test equipment and MRO & Logistics data exploitation tools to help our Aerospace, Defence & Transport clients reduce life-cycle costs and increase operational reliability by fixing the causes of 'downtime' and 'No Fault Found'. We also provide world-leading Maritime Patrol Aircraft operations expertise through training and consultancy services. Copernicus Technology operate in Australia and the UK and we have industry partners worldwide.
Published 23 Feb 2017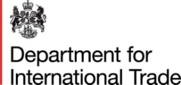 Copernicus Technology is playing its part in showcasing the vital contribution that Small to Medium Size Enterprises (SMEs) make to the UK Aerospace, Defence & Security industry sector, and will be presenting on this topic at a business event organised by the UK Government's Department for International Trade in Edinburgh next month.
Despite its modest size Copernicus Technology is an active member of ADS, the UK trade body for these industries, and sits on several national level ADS committees including the Maintenance, Repair, Overhaul & Logsitics (MRO&L) Network and the ADS Scotland Council. In recent months the company participated in an ADS delegation to brief the Scottish Government's Cabinet Secretary for the Economy, Jobs and Fair Work on the importance of the sector to the Scottish economy, and ADS' #SMESuccess publicity campaign highlighted our award-winning achievements last month (pictured):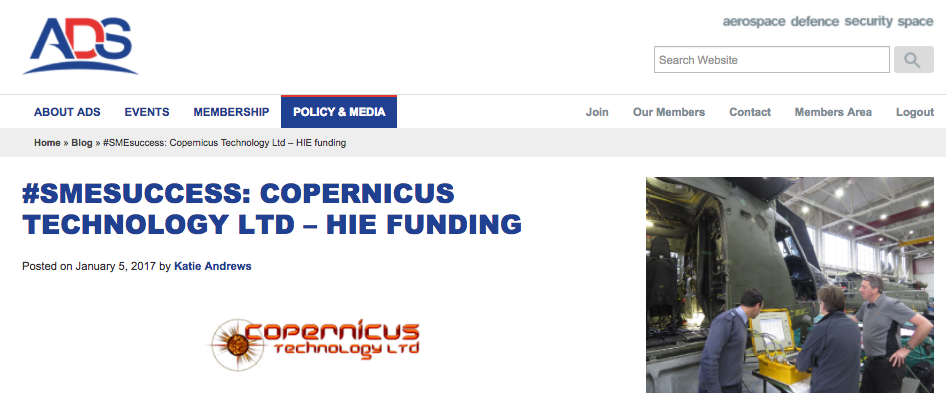 On 15th March Copernicus Technology Managing Director, Giles Huby, will be addressing Government and industry attendees at the ADS & DIT's "Doing Business in Defence and Security Markets" event at Leonardo UK's Edinburgh site. Andy Brown of Leonardo's Airborne & Space Systems Division will talk about how Leonardo works with SMEs, Giles Huby will present "SME Experiences - a Case Study" for Copernicus Technology, and several DIT and ADS presenters will outline the market opportunities and support available.
Speaking about Copernicus Technology's invitation to speak at this significant Defence business event, Huby said "SMEs continue to be vital to innovation, responsiveness and originality in the UK's aerospace & defence supply chain and Copernicus Technology is no exception. It may sound 'big headed' but for such a small business our achievements are, frankly, remarkable - ranging from selling our unique test solutions across Europe, to collaborating with partners in the US, to delivering training in the Far East and to providing specialist MRO&L data analysis services to UK military customers. The opportunity to have this platform to represent ADS SMEs is an important accolade for us and so we intend to provide a balanced, constructive overview of the risks and rewards of doing business in this sector. Most of all we hope to encourage others to follow in our footsteps - in Scotland and the rest of the UK - by avoiding some common pitfalls and spreading their wings in selling to overseas Defence markets too".
About the Event
The ADS DIT & DSO business event will be held 0900-1530 on Weds 15 Mar 2017 at Leonardo UK, Crewe Road North, Edinburgh, EH5 2XS. The agenda will focus on providing a wide range of expert advice, information and support to UK SMEs from ADS and the British Government. There will also be possibilities for pre-arranged one-to-one meetings with the speakers and other experts attending. To register to attend please email This email address is being protected from spambots. You need JavaScript enabled to view it.
About ADS
ADS is the Premier Trade Organisation for companies in the UK Aerospace, Defence, Security and Space Sectors. Membership is made up of 1000 UK registered businesses. Visit the ADS website for more information.
Published 22 Feb 2017

Copernicus Technology will be at Avalon 2017 next week, meeting partners and clients at the event and playing a significant part in the show's technical conference. The show is the Australian equivalent of the Farnborough and Paris air shows and is held every 2 years at Avalon Airport, Geelong, Victoria. Copernicus Technology will be represented at this year's event by our Australian representative GPCAPT[Retd] John Baker AM, and by our Business Development Director, Roo Hornby.
Avalon is the leading Aviation, Aerospace & Defence event in the Australian and Pacific Region and combines an international airshow, Aerospace & Defence exposition and an international technical conference. Having won the award for best Health & Usage Monitoring Systems (HUMS) paper at Avalon 2015, this year John Baker will again play a notable role at Avalon 2017's Australian International Aerospace Conference. John will present a Copernicus Technology paper at the HUMS section of the conference on Monday 27th on "Solving the Mystery of the Disappearing Symptom and Why it Benefits the Product Life Cycle", and the following day he will chair the conference sesson on HUMS Sensor Technologies. The HUMS sessions of the conference will be held at Melbourne Cricket Ground and you can view the presentation programme here.
"We're really excited to be attending Avalon 2017", Hornby said, "John Baker is an experienced, expert and engaging speaker who will make a huge contribution to the quality and relevance of the show's Aerospace Conference. In addition, the 2 of us can't wait to meet up with business acquaintances old and new at the Expo, and discuss how Copernicus Technology's latest products, services and training can reduce downtime in their aviation and defence operations, or assist the development of their Maritime Patrol Aircraft capabilities. If you want to arrange a meeting with us you can contact me via This email address is being protected from spambots. You need JavaScript enabled to view it. and John via This email address is being protected from spambots. You need JavaScript enabled to view it. or +61 412 831 410".
About Copernicus Technology
Copernicus Technology is an ISO9001:2008 company providing award-winning Ncompass™ test equipment and MRO & Logistics data exploitation tools to help our Aerospace, Defence & Transport clients reduce life-cycle costs and increase operational reliability by fixing the causes of 'downtime' and 'No Fault Found'.
We also provide world-leading Maritime Patrol Aircraft operations expertise through training and consultancy services.
Copernicus Technology operate in Australia and the UK and we have industry partners worldwide.