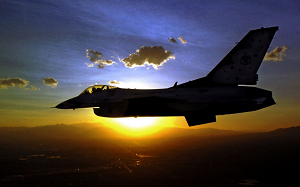 24 May 13 - The outstanding effectiveness of the Intermittent Fault Detector (IFD™) has been further recognised by the US DoD announcing the award of a multi-million dollar contract to procure an Intermittent Fault Detection and Isolation System (IFDIS™) system to test the Programmable Signal Processor (PSP) of the F-16 aircraft's AN/APG-68 radar system.  Universal Synaptics Corp (USC), working with Prime Contractor Total Quality Systems Inc., will deliver the IFDIS™ as part of an ongoing commitment by the DoD to solve No Fault Found (NFF) issues on the F-16 platform.  The IFDIS™ will be supplied with over 8000 channels to test the PSP.  The new tester will be delivered in late 2013 and it is planned to be operational with Hill AFB in 2014.
The IFD™, IFDIS™ and Ncompass™ range of test equipment is the only test technology in the world that can detect intermittent faults down to 20 nanoseconds simultaneously across all channels, which means the probability of detection of intermittent faults is several millions of times higher than the probability of detection when using conventional scanning digital equipment.
USC are the established leaders in the field of Intermittent Fault Detection, winning the DoD's top prize for maintenance innovation in 2010  and 2012  on another F-16 program where the IFDIS has increased the operational availability of the MLPRF by 300%, leading to support cost savings so far of over $50M. 
Since 1996, USC, based in Roy and Ogden, UT., has been an industry leader in detecting and isolating elusive intermittent faults, and spent years in the "trenches" researching and solving complex diagnostic and testing problems. Their research into the primary root causes of intermittent / NFF problems and the massive digital testing void that exists today with conventional scanning test equipment, led to the development of the patented Intermittent Fault Detector (IFD™), Ncompass™ flight-line IFD™ and the Intermittent Fault Detection and Isolation System (IFDIS™).
Copernicus Technology Ltd (CTL) have been USC's exclusive supplier in the EU and Australia/NZ markets since 2009, and CTL and USC collaborate closely on IFD™ technical support and development.  CTL provide the full range of IFD™ products and services, which have been successfully proven in a wide variety of customer contracts for the Intermittent Fault Detection and Integrity testing of anything from back-planes, to cabling, to inter-connection components.  To find out more contact us now!

22 May 2013 - CTL's Technical Director, Jim Cockram, was invited to speak on Airworthiness and Innovation at a major Royal Aeronautical Society (RAeS) conference in London on 21 May 2013.  The conference, entitled "Airworthiness, Innovation, Regulation and the Aircraft Engineer " examined how ongoing changes are affecting the way we maintain aircraft and assure continued airworthiness and, in particular, it focused on the challenges facing the aircraft maintenance engineer.  
Jim, who is a Fellow of the RAeS, presented as the first guest speaker, and his presentation concentrated on the 'Real Challenges of Innovation in Airworthiness and Maintenance'.  His presentation concluded that while there is some great innovation in maintenance activities, and that companies are striving to be world class, unfortunately cultural and contractual issues thwart innovation progress and exploitation throughout.  More information on the whole conference can be found at the RAeS website on its Airworthiness and Maintenance Group page.
Despite the challenges of innovation in aerospace maintenance, Copernicus Technology Ltd continues to excel in this field with pioneering life-cycle solutions, including Intermittent Fault Detection test equipment and highly effective Data Exploitation solutions, that successfully reduce downtime and operating costs.  To find out more about our products and our passion for innovation, contact us now.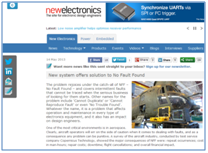 14 May 2013 – in this article New Electronics interviews CTL Customer Focus Director James Martland, who describes the powerful combination of Intermittent Fault Detection equipment with highly developed data analysis approaches.
New system offers solution to No Fault Found
The problem rejoices under the catch-all of NFF – No Fault Found – and covers intermittent faults that cannot be traced when the serious business of looking for them starts. Other names for the problem include 'Cannot Duplicate' or 'Cannot Reproduce Fault' or even 'No Trouble Found'. Whatever the name, it is a problem that affects operation and maintenance in every type of electronics equipment, and it also has an impact on design engineers.
One of the most critical environments is in aerospace. Clearly, aircraft operators will err on the side of caution when it comes to dealing with faults, and as a consequence any problem can be punitive. A survey of the aircraft industry, conducted by test service company Copernicus Technology, showed the major consequences of NFF were: repeat occurrences; cost in man-hours; repair costs; downtime; flight cancellations; and overall financial impact.

The EPSRC Through-life Engineering Services (TES) research centre at Cranfield University played host to the inaugural No Fault Found (NFF) symposium on the 18th of March.  CTL is an industry partner of the EPSRC TES Centre and takes a very active role in supporting the 5-year NFF research project being undertaken there.
The event, which was attended by 145 delegates from over 60 companies, was the first of its kind to bring together a community of practitioners who are faced with the difficult task of trying to solve the challenges of NFF.
CTL Managing Director, Giles Huby, was a key note speaker at the Symposium, where he gave a presentation focusing on the proven benefits of data exploitation solutions to NFF across the entire repair chain; and of testing solutions for one of the major root causes of NFF: intermittent faults. 
He explained how conventional testing fails to adequately detect and localise intermittent faults, resulting in speculative removals and hence unnecessary maintenance, provided examples of the cost impact on the aerospace sector, before explaining that the solution is to apply full testing to all test points simultaneously and continuously. He concluded the presentation by providing case studies to illustrate CTL's successful NFF solutions for data-driven and targeted use of Intermittent Fault Detection Equipment (IFD) as being fundamental to rapidly finding fault root causes.
CTL's presentation from the NFF symposium can be downloaded here
The NFF Symposium Report can be downloaded here
To find out more contact This email address is being protected from spambots. You need JavaScript enabled to view it.

CTL is pleased to announce that they have signed a distribution agreement with Derco Aerospace Inc which assigns exclusive rights to supply Intermittent Fault Detection and Isolation (IFDIS) and derivates of the Ncompass™ technology to certain customers in the European Union (EU).  This agreement capitalises on the strength of CTL as Subject Matter Experts in solutions for solving No Fault Found issues, and Derco's long-standing commercial links and technical prowess with key customers in the EU. 
"We are delighted at the announcement of our distribution agreement with Derco to provide the award-winning IFDIS systems to their customers across the EU," said Giles Huby, Copernicus Technology's Managing Director. "This is an outstanding opportunity to harness our collective expertise to ensure IFD systems deliver a tangible step-change improvement to maintenance diagnostics in the EU's aerospace, defence and technology sectors."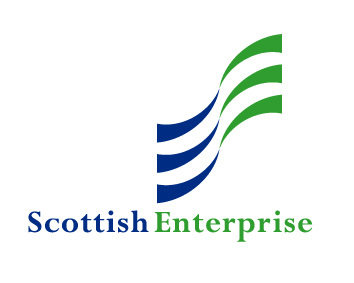 CTL are proud to announce that  their Technical Director, Jim Cockram, has been appointed to  Scotland's Technology Advisory Group (TAG).  TAG was formed under the Scottish Enterprise to: Transform Scotland's research and development base into a major driver for the Scottish economy; Encourage the widespread adoption of technology as an enabler of growth across all industry; Enable new and existing companies to build on Scotland's strong technology capabilities.
TAG is a three-way partnership between business, academia and government, and  focuses on technologies which deliver (or have the potential to deliver) leading capabilities, and on companies and organisations which have technology and/or advanced engineering as a core business competence.
"I am delighted to be appointed to the Group", said Jim Cockram,  "Scotland's strength is in its innovation, and to realise its true potential, collaboration across Government, Corporations, SMEs and Academia is key to its success; TAG helps to underpin this vision and move Scotland to the fore in a Global market.  Being a member of TAG affords me the opportunity to assist in building and supporting a framework that is useful and that we can be proud of".
Want to know more?  Contact: This email address is being protected from spambots. You need JavaScript enabled to view it.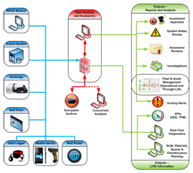 01 Mar 2013 – Copernicus Technology Ltd announces NOVA: the unique data exploitation solution that forges knowledge from data for organisations maintaining and operating complex systems.  NOVA is a flexible solution that can be applied to commercial and military aerospace applications as well as to numerous other industry sectors, from Digital Healthcare to Oil & Gas.
NOVA draws on 2 areas in which CTL has vast experience: data exploitation and aircraft maintenance/airworthiness management. Some time ago, we realised that the UK's Military Airworthiness Authority (MAA) was likely to examine how military aircraft technical data should be managed and exploited to underpin airworthiness and air safety management.  Anticipating the likely needs of MOD air systems project teams faced with operational imperatives, shrinking budgets and regulatory demands, we set about designing a data exploitation solution to help, and NOVA was the result.
The concept of NOVA is based not on the collection of more data, but on the collection of the right data to exploit it more effectively.  In particular NOVA:
Draws together existing islands of data and makes it easy to add new data types.

Enables the easy assimilation of all relevant data for a fleet, or an aircraft, or a serial numbered item.

Provides knowledge for investment decisions.

Supports RAPID 'deep-dive' investigations into technical and safety issues, combining operator reports, trends and individual job card detail. 
For UK MOD customers NOVA delivers all this and much more in a flexible, value-add package that directly supports ODHs, CAMOs, TAAs, Maintenance Organisations and Design Offices in meeting the requirements of MAA Regulatory Article 1140  in full.  
Not only that, for any client maintaining and operating complex systems, NOVA is the data exploitation solution that helps you to see the real picture…
To find out more about CTL's Data Exploitation solutions please call us on +44 1343 842406 or email us at This email address is being protected from spambots. You need JavaScript enabled to view it.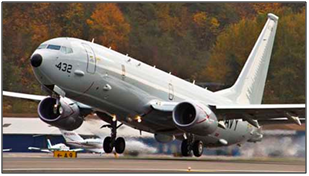 01 Jan 2013 – Copernicus Technology Ltd (CTL) is pleased to announce that it is adding expert training and consultancy services in Maritime Patrol Aircraft (MPA) and Intelligence, Surveillance & Reconnaissance (ISR) to its range of products and services.  
The need for trained, expert MPA & ISR operators is clear.  Oceans and seas cover 70% of the globe and 80-90% of international trade travels by Sea.  With the proliferation of nations that own submarines and with piracy and terrorism offering an increasingly unpredictable maritime security environment, there is a growing requirement for MPA to protect not only nations' home waters, but also their vital trade routes and interests worldwide.  Whilst existing MPA-capable forces need to maintain their edge, more and more nations are now adding MPA-capability to their armed forces by using a new generation of diverse and flexible ISR aircraft of varying sizes such as the Airbus Military C295, ATR 72 MP, Boeing P-8, Embraer EMB 145 MP, Saab 2000 MPA and the Dassault Falcon 900 MPA.