Sikorsy S-92 Rad Alt System - Fault Detection Project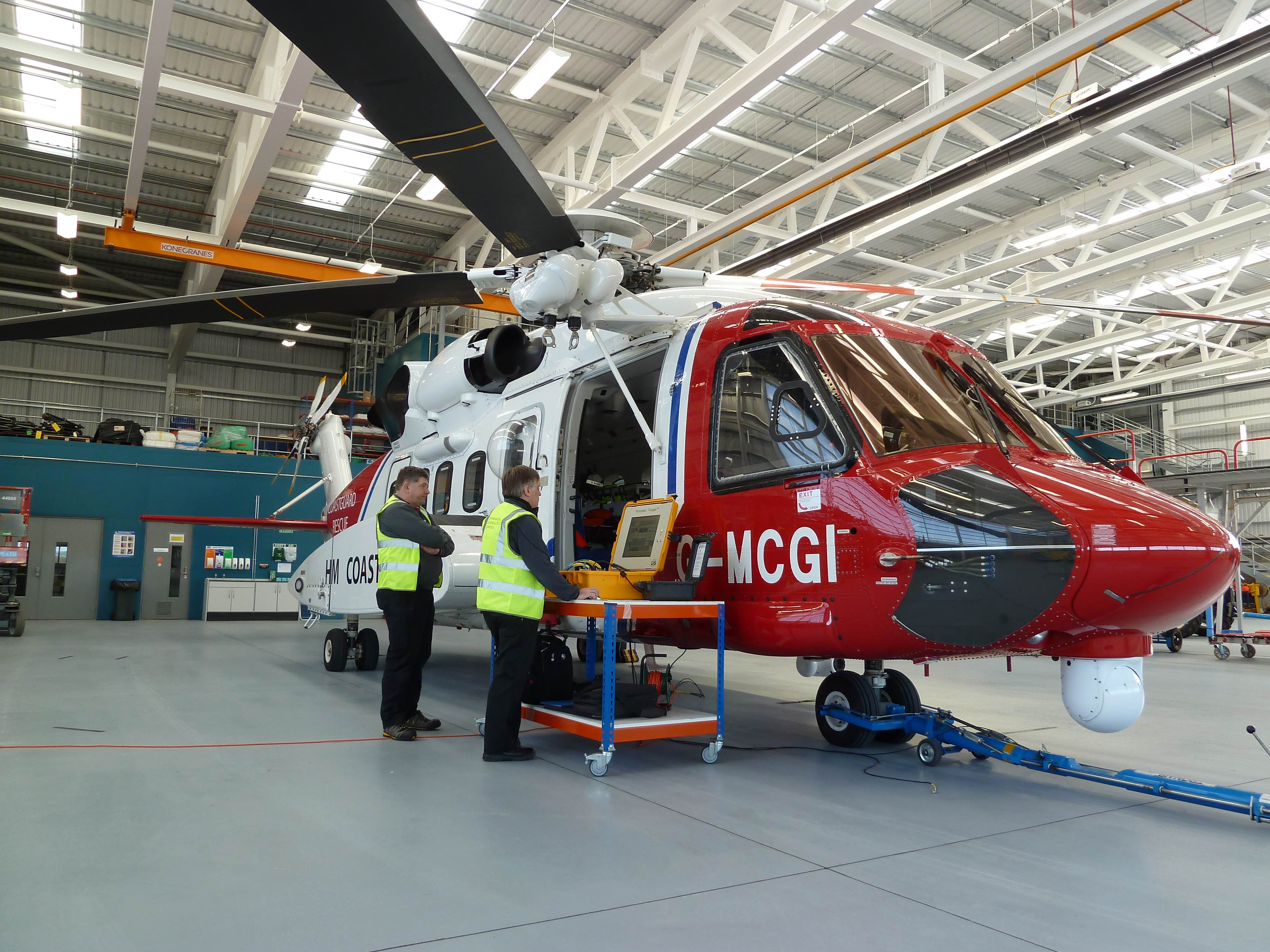 Bristow Helicopters Ltd provide the UK's Search and Rescue (SAR) helicopter service on behalf of HM Coastguard, using a modern fleet of Sikorsky S-92 and AgustaWestland AW189 helicopters. Following an investigation into a recurring Radio Altimeter fault on one of its S-92s, Bristow decided that - given the vital nature of the SAR role - the standard repair methods being used were not getting to the root cause of the problem quickly enough and that they needed to use a new, innovative approach to achieve a speedy conclusion.
Fortunately for Bristow, Copernicus Technology are based nearby and specialise in exactly this type of challenging fault investigation scenario. Having discussed the repair history with Bristow it was agreed that the full Radio Altimeter system's wiring and interconnects should be investigated to find out if they contained the cause of the problem. Copernicus Technology used an Ncompass-Voyager™ portable tester (pictured left & below) with its unique combination of test functions, especially Intermittent Fault Detection, Distance-To-Fault, Continuity and L/C/R characterisation. The Ncompass-Voyager rapidly detected and located an intermittent fault in part of the system cabling: it had not been possible to detect that fault with the conventional testing and investigation methods used previously.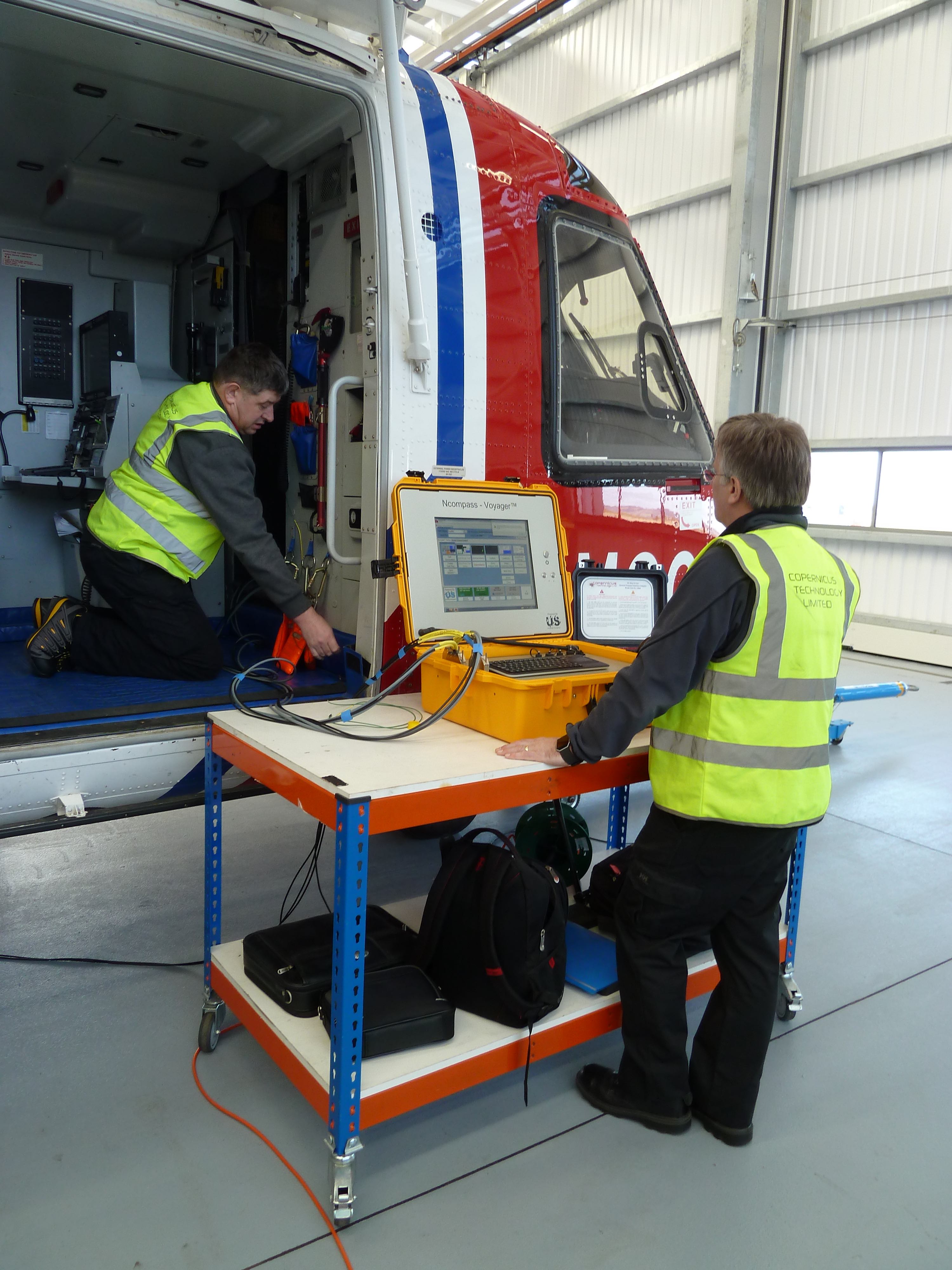 Bristow were very happy with the rapid timescale of the project and how quickly this fault was found, and immediately began looking in to the repair needed to replace the faulty cable. Speaking after the testing was completed, Copernicus Technology's Technical Director Jim Cockram said "Bristow have been a great customer to work with because they have been really pro-active in trying new approaches to improve their SAR fleet's readiness. We are delighted to have found this fault so quickly for them because it's such a satisfying feeling to 'do our bit' to help the SAR fleet. Not only that, it makes a refreshing change to do this kind of work on our doorstep in Scotland!".
If this case study sound similar to problems you are trying to solve then contact us now to discover how our products & services can help you: scroll down for our contact details