RAF Sentinel R1 - Intermittent Fault Detection Testing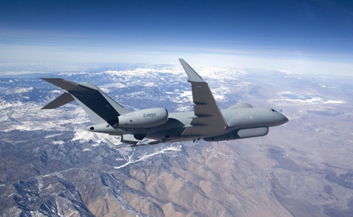 The Airborne Stand-Off Radar system in the guise of the Sentinel R1 aircraft, provides long-range, battlefield-intelligence, target-imaging and tracking radar for the RAF and the Army and has surveillance applications in peacetime, wartime and in crisis operations. The Sentinel fleet has been on active operational service for several years now and the need to maintain the capability of its mission sensors is paramount.
Using Ncompass™ portable IFD testers Copernicus Technology Ltd successfully tested performance-critical systems' EWIS components and wiring. Ncompass™ testing rapidly detected hard and intermittent faults that had not been detected by conventional means, as well as characterizing and trending their integrity and their effect on system availability.
If this case study sound similar to problems you're trying to solve then contact us now to discover how our products & services will help you: scroll down for our contact details