Helicopter Radio Backplane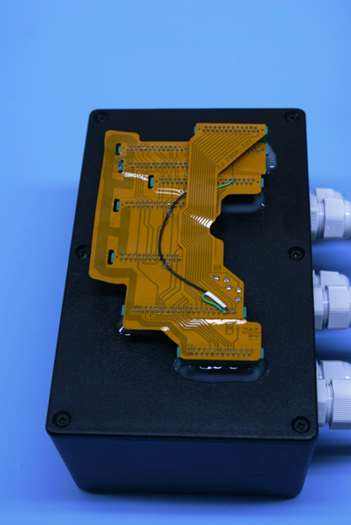 A Transmitter/Receiver LRU from a helicopter radio system, as used in several UK military helicopter fleets, suffers significant levels of No Fault Found. The client responsible for Depth support of these assets requested Copernicus Technology to assess the LRU design and identify how best to test them to isolate root causes of intermittent faults.
Analysis of the design resulted in the decision to focus on testing the ribbon-cable back-plane (pictured left, fitted to the Ncompass Interface Test Adapter), owing to the fact that this type of component is chronically susceptible to intermittent faults.
The ribbon-cables were tested using Ncompass™ intermittent fault detection & integrity testing portable equipment and it was quickly discovered that the vast majority of the ribbon-cables contained intermittent faults and continuity faults, even though they had been removed from LRUs that were passing Depth ATE testing.
The faults detected were easily repairable, with further Ncompass™ testing confirming that their full system integrity had been restored.
If this case study sound similar to problems you're trying to solve then contact us now to discover how our products & services will help you: scroll down for our contact details