RAF Chinook - Data Analysis & Intermittent Fault Detection Testing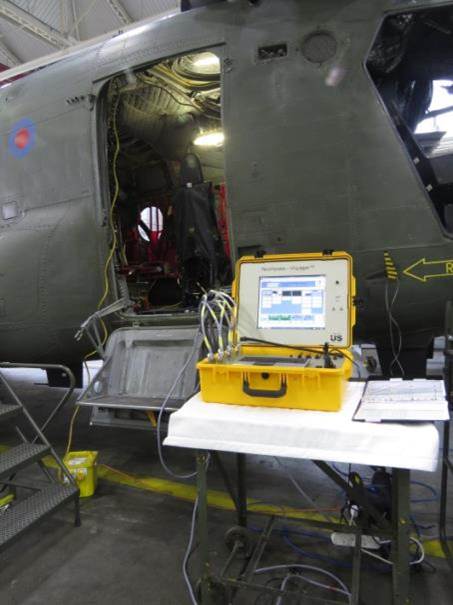 Since 2012 Copernicus Technology has carried out several successful data analysis and IFD testing projects on the UK Royal Air Force's CH-47 Chinook fleet for the MOD DE&S Chinook Project Team.
Using our NOVA data exploitation approach we have successfully analysed Maintenance & Availability data to identify 'rogue' components; quantified the impact of 'high hit' systems on Mission Success, Downtime & Operational Reliability; and uncovered issues affecting repair success rates.
With NOVA having identified rogue systems and components across the fleet we then applied intermittent fault detection and integrity testing using Ncompass-Voyager™ portable test equipment to isolate the root causes of underlying availability issues.
Much of the testing has focused on Electrical Wiring & Interconnection System (EWIS) components:
Following a flight safety occurrence on a mission-critical system Ncompass™ testing of the switch panels, wiring and circuit breakers successfully identified a design vulnerability which has since been rectified by a fleet modification.
Ncompass™ testing has also been used to test EWIS wiring and components - "on aircraft" - on a safety-critical system and this has successfully detected and located numerous wiring integrity and intermittent circuit breaker problems that had been undetected by conventional means.
The success of Ncompass™ testing of EWIS components and wiring testing led the MOD to award Copernicus Technology a contract to test rogue LRUs from the same safety-critical system. The results of this testing work directly resulted in changes to RAF repair procedures which are already improving Time On-Wing for the LRU type concerned.
If this case study sound similar to problems you're trying to solve then contact us now to discover how our products & services will help you: scroll down for our contact details