The entire Copernicus Technology Ltd team would like to offer their sincere congratulations to our colleagues at Universal Synaptics Corporation (USC) for securing a great deal with Derco Aerospace. It has been announced that Derco Aerospace, a subsidiary of Sikorsky Aerospace Services, has signed a deal to distribute USC's Intermittent Fault Detection equipment around the world, which could include supplying to customers - through Copernicus Technology Ltd - in Europe.
This is a fantastic achievement for USC and we wish them the very best of luck in this exciting new venture with Derco Aerospace.
For more information, follow these links:


London, 8th June 2010

CTL is a member of the Electronics Systems NTC and we will be exhibiting at its Conference in London on 8th June.
The conference theme will be: "Complex Electronics Systems in Aerospace, Defence and Security"
The event will address both the challenges of living with systems complexity and approaches that the UK R&D community can adopt to be successful for both UKand global customers.  Speakers will include Jonathan Lyle, Head of Programmes, DSTL; Prof. Adam Ogilvie-Smith, Office for Security and Counter Terrorism, Home Office; and Prof. John McDermid, Technical Director, SSEI.
Come along and see us on our stand!  The Conference venue is: CCT Canary Wharf, Isis Building, Thames Quay, London E14 9SG.
Want to know more? Visit Aerospace and Defence - KTN Or contact us
Copernicus Technology Ltd took the root of its name from the Polish astronomer Nicolaus Copernicus (1473-1543), who has just been back in the news after an absence of 5 centuries!  Copernicus was a Canon at Frombork Cathedral in Poland.   He was originally buried in an unmarked grave because the Church believed his theories were heretical; however, last weekend, he was reburied and honoured in a ceremony at Frombork Cathedral.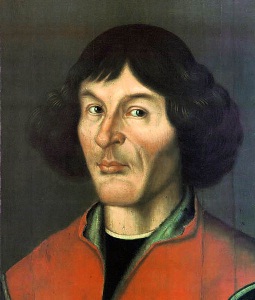 He is most famous for his advances in astronomy.  In his treatise:  'On the Revolution of the Celestial Spheres,' he asserted that the earth revolved around the sun – the 'Copernican System' - contrary to the medieval belief that the earth was the centre of the universe.  His revolutionary model was based on complex mathematical calculations and his naked-eye observations of the heavens because the telescope had not yet been invented.  The treatise was viewed with suspicion by the Church, and not published until the year he died; in fact, he only received a copy of the printed book on the day he died. It was to become the cornerstone for future generations of scientists including Kepler and Galileo, but one of its strongest advocates, Italian priest Giordano Bruno, was burned at the stake as a heretic in 1600.
TheVaticanonly removed Copernicus' treatise from its list of banned books in 1835 and, barely 20 years ago, the Vatican rehabilitated Galileo Galilei, who was persecuted by the Inquisition for further developing Copernican theory.
DNA tests in 2005 had identified Copernicus' remains by comparing them with hair found in his books kept at theUniversityofUppsalainSweden.  His remains were carried in procession, with several stops on the way, at places where he had lived and worked in northernPoland, in a tour which began atOlsztynin February.
Finally, on Saturday 22nd May 2010, he was buried under a black granite tombstone describing him as the creator of heliocentrism and decorated with a golden sun encircled by six of the planets.
Want to know more? Associated Press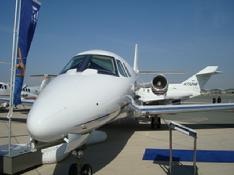 CTL has been invited to present at the European Corporate Aviation Summit inLinköping,Sweden, at the beginning of September.  CTL will address the attendees on the subject of reducing maintenance costs through System Integrity and Intermittent Fault Detection solutions.
The Summitwill be held on 2nd-3rd September 2010 at theSwedishAirForceMuseum near Linköping, which is the heartland of the Swedish aviation industry.
Want to know more? Contact us
And MTBF Doubled
And a Further $1M a Year Maintenance Savings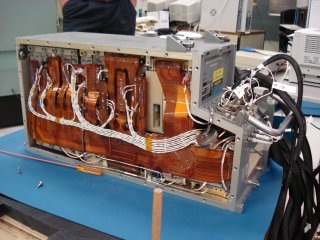 Ncompass test technology, and its unique Intermittent Fault Detection capability continues to rack up huge successes on a major project in theUS. It is being used to undertake intermittent fault detection testing of Modular Low Power Radio Frequency (MLPRF) assemblies (picture right) from the F16 fleet. This was a Line Replaceable Unit (LRU) with a major history of 'No Fault Found' problems, predominantly manifested as a significant number of 'No Fault Found' occurrences at Depth repair.
72% of the MLPRFs had been returned for repair between 2 to 6 times within the last 10 years; at the far extreme, 2 individual MLPRFs had been returned 17 times in the same 10 year period! The end result of this was that the MLPRF repair bay had accumulated 109 MLPRFs that were deemed "unrepairable".
The NCompass' IFD capabilities were brought to bear and the situation soon began to change dramatically. To date, 69 of the 109 "unrepairable" MLPRFs have had the intermittent faults, which had been at the root cause of their No Fault Found problems, detected successfully. All 69 have since been repaired and returned to service: at $307k per LRU, this represents recovery of over $21M-worth of assets to date. Meanwhile, the remaining 40 "unrepairable" MLPRFs have also been tested and now await parts to enable the requisite repairs to take place.
The effects of this Ncompass test programme are such that the Mean Time Between Failure (MTBF) statistic for the MLPRF have increased from 301 flying hours to 656 flying hours. These MTBF increases mean fewer repairs and so this alone is projected to enable additional maintenance costs savings, forecast at a further $1.1M, year on year.
All of this information, including a further case study (F16 Azimuth/Elev ribbon cable) was presented at the May 2010 US Airworthiness & Sustainment conference (formerly known as the 'Aging Aircraft' conference) in Texas. To see the full presentation go this link.
Want to know more? Click on the major links above, for 'Services' or 'Test Equipment'.
Or contact us
London Lancaster Hotel, 27/28 Apr 2010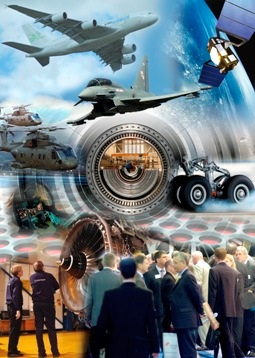 CTL exhibited at this major conference in London on the 27th and 28thof April.  The aim of the conference was to bring together those involved in Research & Technology in the UK A&D sector against a background of 3 main themes: Technology, Investment and Engagement.  This approach complements the key objectives of the A&D KTN, which are to:
"deliver measurable improved industrial performance by facilitating the innovation processes and enabling the collaborative arrangements that will deliver the National Aerospace Technology Strategy; and to act as the coherent voice of the A&D community in informing Government and research funding agencies about science, innovation and technology issues relating to the sector".
The format of the conference included a programme of speakers over both days, plus lunch and networking breaks to allow attendees to take in the exhibitors display.  There was a wide range of attendees from all elements of the A&D community from academia, industry and Government departments, leading to some lively plenary session and Q&A discussions.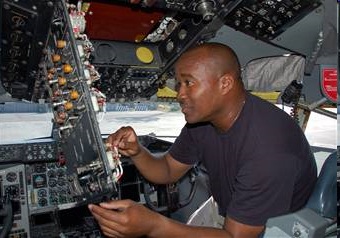 Following the success of their technical paper that was presented at the CEAS2009 European Air & Space Conference, we are intending to present 2 more papers at this year's Royal Aeronautical Society (RAeS) Airworthiness & Maintenance conference.  The conference will be held at Cranfield University on September 16th and it is entitled "Reducing Maintenance Costs Through Innovation".  The theme of the conference is stated by the RAeS as follows:
In the current economic climate the need for cost reduction within both commercial and military aviation is becoming ever more critical.  Airframe, powerplant and component maintenance represent a significant part of ongoing operating costs.  How can these costs be safely driven down without compromising airworthiness?
In other words, this is right up our street!  We are proposing to present 2 papers, entitled:

•    The System Integrity Approach to Reducing the Cost Impact of 'No Fault Found' and Intermittent Faults

•    Using Standardised Data Capture and Analysis to Maximise Assets and Minimise Maintenance Costs and also Reduce 'No Fault Found'

Click on the title above to download a copy of the Abstract.

If you would like a copy of these technical papers after the conference (16 Sep 2010) then contact us: This email address is being protected from spambots. You need JavaScript enabled to view it.

Copernicus Technology Ltd headed for the stars on 17th Feb 2010…..via the University of Portsmouth.  The University was hosting the inaugural Electronic Materials & Assembly Processes for Space (EMAPS) workshop, which brought together professionals in the fields of space and high-reliability electronics. This event was hosted by the department of Electronic & Computer Engineering (ECE).  The day's activities kicked off with a welcome talk by Dr David Arrel, Pro Vice Chancellor, before handing over to Dr Barrie Dunn to chair the day's events.  Dr Dunn is the Manufacturing Technology Adviser to the European Space Agency's (ESA) Head of Product Assurance & Safety Dept.
The workshop featured presentations from a wide range of experts in the field of High Reliability Electrical, Electronic and Electromechanical (EEE) components from across the whole of Europe.  It was clear from the discussions at the workshop that a huge amount of effort is devoted to ensuring that the assembly of high reliability EEE components and systems is 'right first time, every time' and that the major factors which underpinned this included materials selection, training and detailed standards.  There was a large degree of discussion about materials' mechanical and chemical properties, and how to assess this using non-destructive methods at different stages of the design and assembly processes, but there did not appear to be significant evidence of using any particular electrical/electronic testing methods to assure build/circuit integrity.  In the EMAPS sector, circuit integrity during manufacture was predominantly confirmed using functional tests or by visual inspection using microscopes.  The combination of all the aforementioned approaches appear to be succeeding in producing high reliability EEE items for Space-related usage, so the overall development of test and evaluation methods is no doubt progressing by evolution and not revolution.
After the workshop we discussed with Dr Dunn how CTL could support the sector by applying the unique capability of the Ncompass-4000 to Product Assurance activity.  Dr Dunn believed that the Ncompass approach should be examined closely to quantify the potential benefit to EMAPS and has encouraged his colleagues at ESTEC (ESA's research and technology centre in Noordwijk, The Netherlands) to do so.  In addition, as a consequence of our discussions with Dr Dunn, CTL has been invited to present at ESA's Paris conference in May of next year.
As a historical footnote, it is fitting that Copernicus Technology Ltd should turn its attention to Space-related activities because it was Nicoulaus Copernicus (1473-1543), the Polish-born astronomer who initiated the 'Copernican Revolution', which determined that the Earth was not at the geometric centre of the Universe.  He was unconstrained by the conventional theories of the day: a sentiment that we at CTL can appreciate.
Want to know more? This email address is being protected from spambots. You need JavaScript enabled to view it.