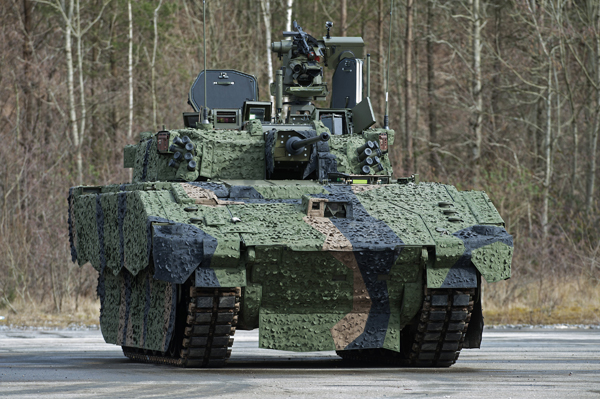 [Published 02 Sep 2016] Copernicus Technology will be attending DVD2016 at the Millbrook Proving Ground on 7th and 8th September and we are keen to meet with visitors and exhibitors who want to benefit from our technology solutions to reduce downtime and logistics costs. DVD2016 showcases the equipment and technology to enable the British Army to meet future challenges and embrace the need for continuous adaptation - with the background context being the Army 2020 vision for Divisional Warfare and how that is enabled by the development, modernisation and sustainment of Army capability.
One of the 3 event themes is Reducing Logistics Need:
The technologies and innovations required to minimise the Army's logistic need within the contemporary strategic environment.
This is exactly the kind of ingenuity and expertise that Copernicus Technology provide to Aerospace & Defence clients, like our Ncompass-Voyager test equipment which is being used on a major production contract for a UK combat vehicle. Arrange a meeting with us at DVD2016 to find out how our maintenance data, technology and training solutions successfully Reduce Logistics Need by emailing This email address is being protected from spambots. You need JavaScript enabled to view it. or phoning him on +44(0)7803 181426.
Published 08 Jul 2016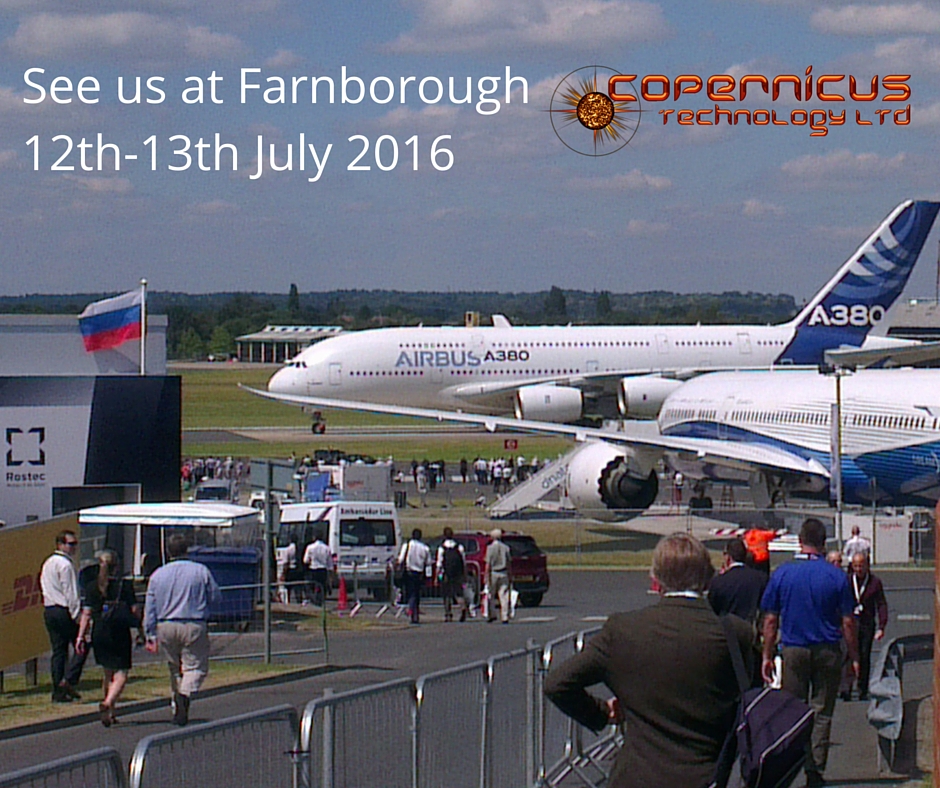 Copernicus Technology Ltd, leading innovators of products, services & training to increase operational reliability and decrease life-cycle costs, will be joining the global aerospace & aviation community at next week's Farnborough International Airshow over the period Tues 12th - Weds 13th July.
On Tuesday we'll be supporting Inverness Airport Business Park promote business with the Highlands & Islands so come and see us on Stand FT4 in Hall 4.
You can meet with us on either day to discover how our Test Equipment, R&M analysis & investigations or Maritime Patrol Aircraft consultancy services can benefit your business. To arrange this get in touch straight away:
This email address is being protected from spambots. You need JavaScript enabled to view it.
+44 (0)1343 842406
@CopernicusTech
Published: 25 Jan 2016
Copernicus Technology is pleased to announce the launch of SMART™ - the resource management database tool designed especially for SME businesses to use for managing assets and workflow.
Published: 21 Jan 2016

Copernicus Technology Ltd will present the February lecture for the Royal Aeronautical Society Highland Branch on the 10th of February at Elgin Library. The talk will be given by Managing Director Giles Huby and will cover the Moray-based Aerospace & Defence company's activities and achievements in the UK and overseas.
Published: 18 Jan 2016

The Knock News is published widely in the North of Scotland and covers a huge variety of topics from local businesses to food & drink to fashion and the arts, and this month's issue leads with an article on our work and on the problem of No Fault Found.
Published 15 Nov 2015
We recently completed a significant update of the content on our FAQ page to reflect the questions we encounter the most on the subjects of our products, intermittent faults and the No Fault Found problem.
Have a look at the FAQ page and get in touch with us if there is anything else you would like us to add.

Published 28 Oct 2015
Yesterday the USDoD's Joint Technology Exchange Group (JTEG) held an online forum to present and discuss progress being made in exploiting Intermittence testing equipment in order to improve availability and readiness and to reduce support costs.

In his keynote address to AutoTestCon this week, the US Dep Asst Secretary for Defense for Maintenance, Mr John Johns, objectively outlined the US military's need to get the optimum value from its maintenance resources.