04 Jul 2012 – Copernicus Technology Ltd, Europe's leading innovators in the field of No Fault Found and in solutions to defeat downtime, has previously publicised information on its website about the formation of a UK No Fault Found Working Group (NFF WG) and played an enthusiastic and proactive role in supporting the arrangement of the its first meeting, which was held successfully at Shrivenham on the 3rd of July.    
20 Jun 2012 - CTL were at the Technical University of Delft this week, to present at and to participate in ATOS2012 conference sessions on No Fault Found (NFF), and to support the future planning of industry-wide NFF initiatives.  

The ADS MRO & Logistics Network has established a No Fault Found Working Group (NFF WG) with a view to cutting across organisational boundaries in pursuit of a joined-up approach to solving NFF across the industry.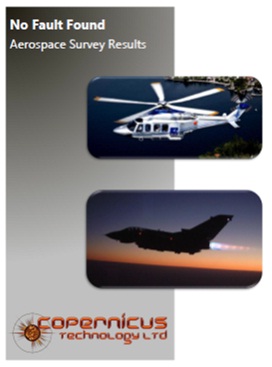 Copernicus Technology Ltd (CTL) undertook an in-depth, aerospace industry-wide survey of No Fault Found (NFF) issues during the period December 2011 to March 2012 and has now published the survey's findings report.  The report is an essential read for anyone affected by NFF.  Not only that, it is extremely relevant to any technology sector suffering from NFF, in addition to aerospace.
The results show that No Fault Found (NFF) continues to occur in significant quantities, incurs major avoidable cost, and impacts on output and availability. Despite that fact, however, 67% of the survey participants could not quantify the cost impact or availability impact of NFF on their organisation. The survey findings also revealed that intermittent faults ranked highest by far as the leading root cause of NFFs.

The report also contains insights into the current methods used when dealing with NFF problems, but it also reveals that those methods are not in fact considered to be the most effective solutions with which to tackle NFF. 

If you would like a free copy of the report then contact us now at: This email address is being protected from spambots. You need JavaScript enabled to view it.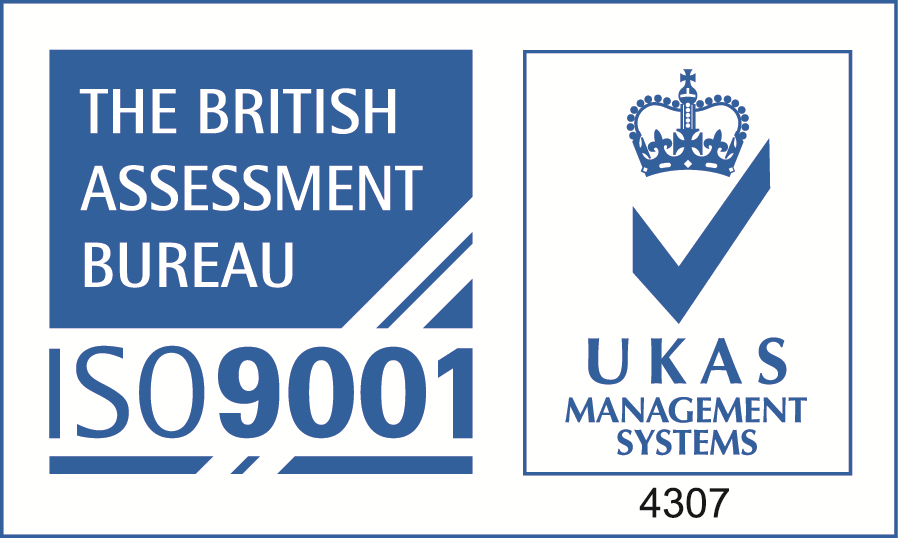 Copernicus Technology Ltd (CTL) has successfully achieved the internationally recognised standard for Quality - ISO9001:2008 – underlining its credentials as the leading specialist in Intermittent Fault Detection and No Fault Found solutions Europe. CTL was externally accredited by the British Assessment Bureau in July, and the successful evaluation earns CTL the right to display the ISO 9001 logo to demonstrate their conformance to the standard.ISO 9001 was first introduced in 1987 and requires organisations to demonstrate that they 'do what they say they do' and that they have a quality management system in place to ensure consistency and improvement; leading to high levels of performance and customer satisfaction. Certified organisations are committed to continuous improvement and are assessed annually to ensure progress is being maintained. CTL is no exception in this regard, and its fully integrated Quality & Continuous Improvement Management System (QCIMS) enables us to provide excellent product and service reliability and process controls, all of which means lower costs for its customers.CTL Operations Director, Phil Eastwood, said, "We are delighted and to have achieved ISO 9001 certification because it underlines our commitment to our customers and to our focus on Quality and Continuous Improvement. Most customers don't get to see their suppliers' 'back-office' processes and so this certification helps to give them confidence in those processes and in our overall ability to provide them with a quality solution right first time, every time.

If you would like to know more contact us now: This email address is being protected from spambots. You need JavaScript enabled to view it.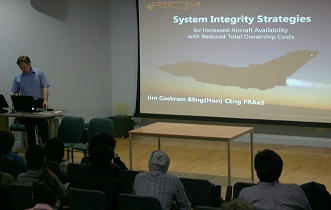 CTL's Technical Director Jim Cockram was a guest speaker at the recent University of Highlands and Islands' (UHI) Perth College inaugural Student Conference. This 2-day event, entitled "Discovering New Horizons in Aviation: Engineering, Technology, and Sustainability" was a great success and proved to be a winning formula for future events to be held by UHI's Department of Aeronautical Engineering.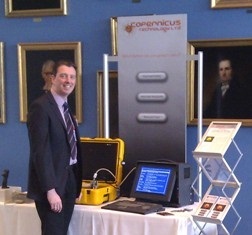 Copernicus Technology Ltd (CTL) is playing an active part in national and regional debates over the future for Scottish Aerospace & Defence industries, first in Edinburgh at The Scotsman's A&D conference on the 3rd of March, and today at Moray Chamber of Commerce's new networking platform "Science, Space and Stars"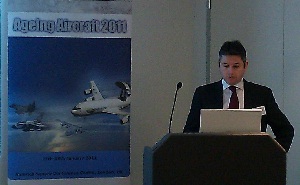 Copernicus Technology Ltd's MD, Giles Huby, delivered a thought-provoking presentation on System Integrity Sustainment on the first day of the UK Ageing Aircraft conference in London last week. This inaugural conference was attended by leading subject matter experts from across industry, academia and the military.