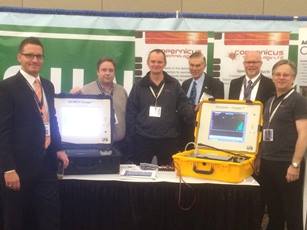 Published 18 Nov 2014
Copernicus Technology are celebrating after their innovative product named the Ncompass-Voyager™, which detects intermittent and integrity faults in avionics/electrical components and wiring, came second in a major annual US Department of Defense (DoD) competition to find the best innovation in maintenance.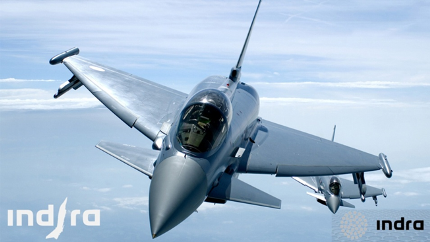 Published 30 Oct 2014
Copernicus Technology has sealed a contract with Indra, the Spanish Technology giant, which will enable Indra to use the new Ncompass-Voyager™ electrical test system to increase aircraft availability for their customers by significantly reducing their intermittent fault issues and confirming wiring integrity.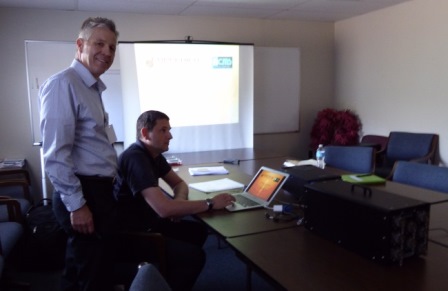 Published 08 Sep 2014
Following an intensive 6-month development programme, Copernicus Technology Ltd (CTL) is pleased to announce we have successfully delivered Intermittent Fault Emulators (IFE) to the National Center for Manufacturing Sciences (NCMS) in the USA.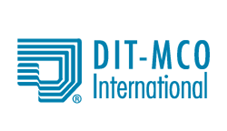 Published 07 Jul 2014
In April this year it was announced that DIT-MCO International are partnering with Universal Synaptics Corp (USC) to provide intermittent / No Fault Found (NFF) test solutions to a broader range of military and commercial customers. They are focusing on Maintenance Repair and Overhaul (MRO) facilities, Intermediate and Depot Level maintenance organizations, Flight Line and Original Equipment Manufacturers (OEMs). DIT-MCO has been in the business for over 60 years and is a global brand in the test equipment community where it is known as a leading manufacturer of wire integrity test systems.
Published 16 Jun 2014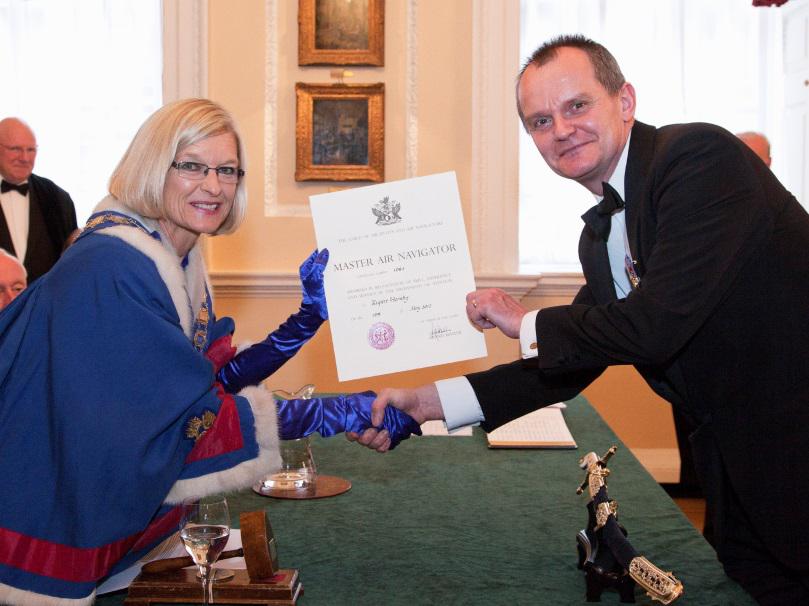 Roo Hornby, 49, the recently appointed Business Development Director at Copernicus Technology Ltd (CTL), received a major accolade in London last month. He was awarded the status of Master Air Navigator, having been nominated for the award by his supervisors shortly before he left the RAF in 2012.
The award is an honour to a pilot or navigator (civil or military) in recognition of long service and consistently high standards in the profession: it is only awarded to those aviators who have displayed those skills and character which have brought honour and respect to the profession over a number of years.
24 Mar 2014 – the second Symposium on tackling No Fault Found (NFF) in Maintenance Engineering will be held on 28th May 2014 at the Defence Academy of the United Kingdom at Shrivenham, UK.  
Last year's inaugural event, pictured on the left (© 2013 Cranfield University), was a huge success and its excellent level of attendance meant that it was probably the world's largest conference on NFF in the aerospace, transport and technology sectors.  The report on last year's event can be downloaded here. 
This year's Symposium aims to build on the successes from last year's event in further advancing understanding of how NFF manifests itself within maintenance environments.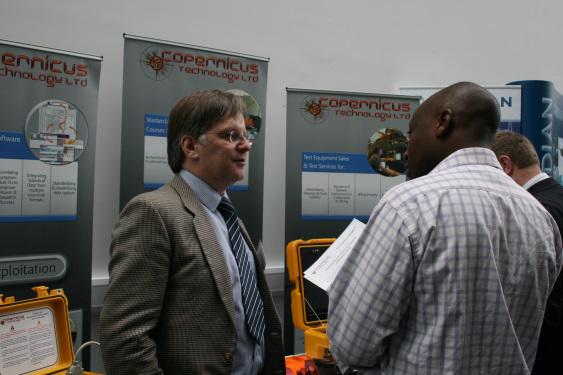 The Symposium is organised by the Cranfield University-based EPSRC Through-life Engineering Services (TES) research centre.  CTL is an industry partner of the EPSRC TES Centre, supporting their 5-year NFF research project.  The day will provide plenty of questioning and networking opportunities, together with an open discussion forum.  
Confirmed keynote speakers include:
Giles Huby (Copernicus Technology Ltd, UK), "The NFF Working Group & Testing for NFF - A Case Study"
Jon Neal (Rolls Royce, UK), "An investigation of NFF unit removals in Civil Aviation"
Ian James (Aero Engine Control, UK), "Reliability Enhancement Methodology and Modelling History and Update"
Ken Anderson (Universal Synaptics, USA), "Reducing No Fault Found and Improving Operational Availability through Intermittent Fault Detection"
Dr John Cook (DE&S, UK), "MOD's need to find solutions to NFF"
Chris Hockley (Cranfield University, UK), "MOD's True NFF Costs"
Dan Somers (Warwick Analytics, UK), "Nasty Faults Fixed"
Neil Pickthall (University of the Highlands and Islands, UK), "The Human side of NFF"
For more details visit the event website.

About the EPSRC TES research centre
The mission of the Centre is to develop knowledge, technology and process demonstrators, novel methodologies, techniques and the associated toolsets to provide the capability for the concept design of high value engineering systems based on design and manufacturing for through-life engineering services. They aim to improve the availability, predictability and reliability of complex engineering products to deliver the lowest possible whole life cycle cost by developing technologies and processes to improve the design and manufacture of such systems.  Current research is focused on No Fault Found reduction; self-healing technologies;  characterisation of in-service component feedback for system design/manufacturing; and Improvement of system design process for whole life cost reduction.  Their core industrial partners are Rolls-Royce, Bombardier Transportation, BAE Systems and the MoD; plus numerous other partners, including CTL.
About Copernicus Technology Ltd
We provide award-winning Ncompass™ test equipment and maintenance data exploitation tools to help our Aerospace & Rail clients fix the causes of 'downtime' and 'No Fault Found'.  CTL also provide world-leading maritime patrol aircraft operations expertise through training and consultancy services.  CTL are ISO9001:2008 accredited and we are located in the UK, Netherlands and Australia.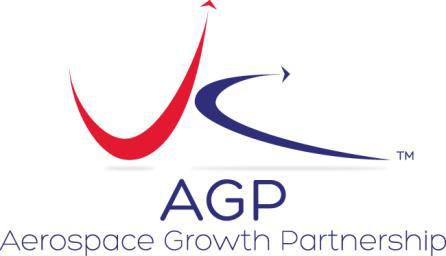 27 Feb 2014 – This week Copernicus Technology Ltd (CTL) was at the Aerospace Growth Partnership (AGP) Technology Showcase in London, where the progress being made in the development of the AGP and the UK's Aerospace Technology Institute (ATI) was briefed to over 400 attendees over the course of 2 days.  The AGP is a collaborative partnership between industry and Government that represents a long-term commitment to maintain and grow the second largest aerospace economy in the world.  It will oversee investment of over £2B in 7 years in UK aerospace R&D in 4 priorty 'pillars': Aerodynamics, Aerostructures, Advanced Systems and Propulsion.
The event, which was held a stone's throw from the Houses of Parliament at the Queen Elizabeth II conference centre, featured presentations including CTL, Boeing, GE Aviation, Bombardier Aerospace, AgustaWestland, Michael Fallon MP (Minister for Business, Innovation & Skills and co-chair of the AGP),  Marcus Bryson (CEO of GKN and the industry co-chair of the AGP), and Stephen Henworth CBE, newly appointed chair of the ATI.
The event was organised by the Aerospace, Aviation & Defence Knowledge Transfer Network (AAD KTN) and CTL had been invited along by the KTN to provide a presentation on our experiences of participating in R&D collaborations with aerospace companies and Universities.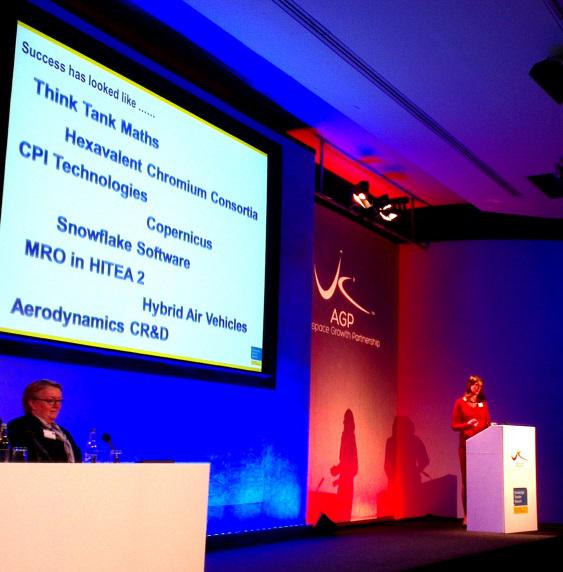 The conference was opened by Dr Ruth Mallors-Ray, Director of the AAD KTN, and her opening address highlighted a number of KTN success stories – one of which was CTL.  Ruth referred to CTL's first involvement in the KTN back in 2010 and how it had enabled us to establish strong links with many key players in UK aerospace technology.  Since our first involvement we have supported many AAD KTN events and went on to become a member of its Electronic Systems National Technical Committee (ES NTC).
The AAD KTN will cease to be on 1st April, with its NTCs being subsumed by the ATI, whilst the team will be absorbed into a single 'KTN Co' overseen by the Technology Strategy Board.
Following Ruth's opening comments the day was then chaired by Jenny Body, President of the Royal Aeronautical Society.  Over the course of the day high-profile industry speakers provided in-depth background on UK government's strategy for the commercial aerospace sector had led to the formation of the AGP and the ATI.  Michael Fallon MP announced that £60M of AGP funding had just been approved for 7 projects – click here to read full details of the announcement.
During day 2 the conference split into 4 sessions focused on each of the AGP pillars and CTL Managing Director Giles Huby presented to the Advanced Systems audience on the topic of 'Aerospace Innovation: an SME perspective'.  The presentation covered the background of what CTL does and went on to explore the challenges of innovation in new technology products and solutions ("If I'd asked my customers what they wanted they'd have said faster horses" according to Henry Ford!) and the risks and rewards of R&D funding and industry collaborations.  Huby summed up by urging fellow SMEs to take advantage of the opportunities offered by the AGP in the coming years, whilst also encouraging larger aerospace companies to avoid the urge to be risk-averse and instead embrace the chance to work with SMEs and smaller companies.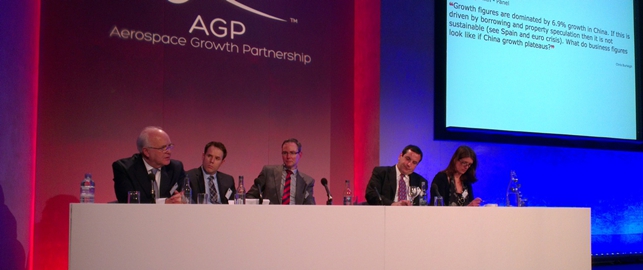 Other Advanced Systems presentations included the ES NTC's future plans; an insight into its electronics in harsh environments research – HEEDS - led by Aero Engine Controls; and the impressive array of UAV integration, R&D and manufacturing projects being undertaken by Blue Bear Systems Research.
The final session of day 2 looked to the future forecasts for global commercial aerospace.  Sir Roger Bone (seated on the far left in the above picture) of Boeing UK outlined Boeing's market estimates beyond 2032 and highlighted the importance of the UK's role in that – in one example explaining that a Rolls-Royce-powered Boeing 787 Dreamliner is 25% British-made.  Sir Roger was followed by speakers from Bombardier Aerospace, AgustaWestland and Teal Consulting, who all gave their own projections and perspectives on what the future holds for the industry.
The AGP Technology Showcase highlighted that the UK's aerospace sector is in rude health, with the 2nd largest aerospace industry in the world after the US.  Furthermore, the senior figures presenting at the conference all agreed that the UK government "couldn't not" protect and sustain the industry and by allotting the AGP funding and setting the underpinning industry strategy it was sending a strong message of intent to the rest of the world.  The British are coming!
Click on the links below to learn more
About Copernicus Technology Ltd
We find what others can't.  We provide award-winning Ncompass™ test equipment and maintenance data exploitation tools to help our Aerospace & Rail clients fix the causes of 'downtime' and 'No Fault Found'.  CTL also provide world-leading maritime patrol aircraft operations expertise through training and consultancy services.  CTL are ISO9001:2008 accredited and we are located in the UK, Netherlands and Australia.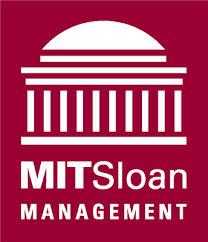 26 Feb 2014 – The saying goes "Getting an education at MIT is like taking a drink from a fire-hose", and CTL has recently visited the Massachusetts Institute of Technology (MIT) to sip from that fire-hose!  CTL Managing Director Giles Huby attended one of the world's globally renowned businesses executive development programmes run by the MIT Sloan School of Management.  Around 120 entrepreneurs from across the globe take part each year to gain inspiration, insight and learn the tools they need to drive the growth of their businesses in national and international markets.
Giles is pictured on the far left in the picture below, along with some of his fellow course members from Scotland, Canada, Japan and the USA.
Since 2007, over 100 of Scotland's most ambitious businesses have been sponsored by Highlands and Islands Enterprise (HIE) and Scottish Enterprise to attend the course and HIE sponsored four leading Highlands and Islands entrepreneurs to attend the 2014 program in January this year.   Stephanie Anderson of HIE supports each of the companies from the applications process to their return from Boston. She commented: "The impact on participating businesses of taking part on this course has been seen to be transformational. Businesses gain the inspiration, confidence and tools to take strategic decisions within their organisations and in some cases radically overhaul their vision, strategies, structures, markets, profitability and success.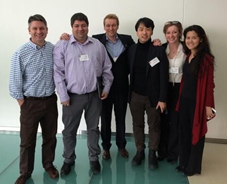 "Our strategic partnership with MIT has been ongoing now for almost 10 years and has benefitted many businesses across the Highlands and Islands. Our relationship with MIT, particularly its Sloan School of Management, is going from strength to strength and we're delighted that another four of our companies have come back from Boston invigorated and inspired and proving that they are amongst the top talent in the world."
Speaking of his experiences at MIT, Giles said: "Whilst we consider that CTL have taken the best of our team's combined experience and blended it with modern business thinking, we wanted to learn more because we want to grow faster.  The MIT course offered a superb opportunity to gain exposure to world-class thinking on the best strategies, insights and techniques to be applied to ambitious and growing businesses. It has allowed us to expand our thinking through meeting with staff and students from all over the world and from a dizzying array of industries.
"From attending, the key lessons learned included the need to absolutely identify and quantify your intended market; the vital need to have the right culture and values in place in your business, to focus and simplify the message behind your product or products and most importantly, it's never too late to learn.  The whole team at Copernicus Technology Ltd are determined to work with me to use the new found knowledge from MIT to accelerate us toward bigger and better things."
Click on the following links to learn more
MIT Sloan School of Management   @MITSloan
Highlands & Islands Enterprise   @HIEScotland
About Copernicus Technology Ltd
We find what others can't.  We provide award-winning Ncompass™ test equipment and maintenance data exploitation tools to help our Aerospace & Rail clients fix the causes of 'downtime' and 'No Fault Found'.  CTL also provide world-leading maritime patrol aircraft operations expertise through training and consultancy services.  CTL are ISO9001:2008 accredited and we are located in the UK, Netherlands and Australia.