Published 15 Nov 2015
We recently completed a significant update of the content on our FAQ page to reflect the questions we encounter the most on the subjects of our products, intermittent faults and the No Fault Found problem.
Have a look at the FAQ page and get in touch with us if there is anything else you would like us to add.

Published 28 Oct 2015
Yesterday the USDoD's Joint Technology Exchange Group (JTEG) held an online forum to present and discuss progress being made in exploiting Intermittence testing equipment in order to improve availability and readiness and to reduce support costs.

In his keynote address to AutoTestCon this week, the US Dep Asst Secretary for Defense for Maintenance, Mr John Johns, objectively outlined the US military's need to get the optimum value from its maintenance resources.
Published 29 Jul 2015
Over the last 9 months Copernicus Technology successfully delivered several 3-week Maritime Patrol Aircraft (MPA) Bridging Courses in Moray, Scotland, for an overseas client who needed to prepare their staff for OEM conversion to a modern MPA.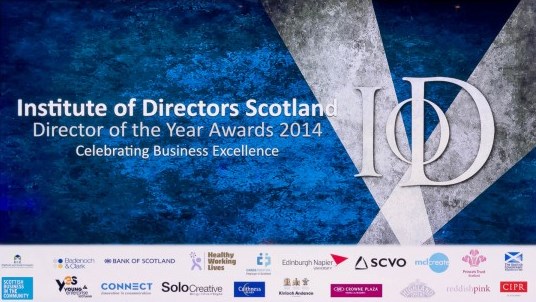 Published 27 Mar 2015
In March Copernicus Technology's Managing Director Giles Huby was named as a finalist for the 2014 Institute of Directors (IoD) Scotland awards.
The awards were presented at a prestigious dinner in Glasgow on March 26th by BBC presenter Kaye Adams and IoD Scotland Chairman, Ian McKay.
Published 25 Feb 2015
Copernicus Technology's leading-edge Prognostic Fingerprint Technology (PFT) research for avionics and EWIS components and wiring was recognised this week at Avalon 2015 in Melbourne, Australia, when our PFT paper won the best technical paper in the HUMS category.

Published 04 Feb 2015
The front cover of this month's edition of 'Aerospace America', the magazine of the American Institute of Aeronautics and Astronautics, leads with the statement:
"Save billions on your fleet - Stop wasting time and parts on no fault found"
Copernicus Technology features extensively in the article because of our membership of ADS' UK NFF Working Group, and our extensive work in intermittent fault detection and data analysis services which directly improve First-Time-Fix rates and, therefore, reduces NFF rates.
Published 05 Jan 2015
Last year was Copernicus Technology's biggest year yet and 2015 growth looks to repeat the trend. To build on that success we have expanded and updated the range of products, services and training that we can provide to our aerospace, transport & technology customers to help them successfully reduce platform and systems' repair times and support costs.