Created: 03 September 2010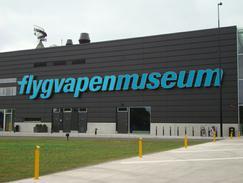 "Light Jets Take Off" was the theme of the 2010 ECAS, which was held at the Swedish Air Force Museum in Linköping in Sweden, on the 2nd of Sept.  Copernicus Technology Ltd (CTL) took the opportunity to spread the word about improving aircraft availability and reducing their support costs through tackling NFFs and intermittent faults, having been invited to present at this international conference.  Giles Huby, CTL MD, presented on this subject, which clearly struck a chord with many of the attendees, ranging from test pilots to CEOs of Fixed Base Operations (FBO) businesses.
The focus of the Summit - which was chaired by retired Saab Aerospace VP, Göran Berséus - was twofold.  Firstly, it highlighted Linköping's growing role in the European aerospace scene.  Having long been the home of Saab Aerospace, Linköping's industry and academic stature is growing rapidly.  This city of 145 000 is also home to a cluster of over 50 aerospace companies; boasts internationally acclaimed collaborations between academe, industry and government; and has a flourishing university of 27 000 students.  Looking to the future, Linköping plans to build on its aerospace capabilities, such as UAVs, and establish a major aerospace business district, benefiting from its central location within the Scandinavian and Baltic regions.

However, the major focus of the Summit was on the largest growth sector, currently, in corporate aviation: Very Light Jets (VLJs).  Discussion of VLJs encompassed the growth of the sector (from single figures of VLJ flights per day in Europe 2 years, to over 40 per day in 2010 - and continuing to increase), the issues for 3rd party agents (FBOs) in handling different sizes and needs of corporate jets from large types to VLJs; and the potential exploitation opportunity in the Air Taxi sector that VLJs present.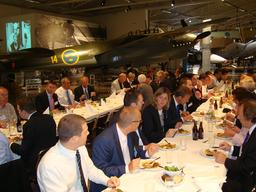 The Summit was punctuated by an extremely pleasant lunch sat in the main aircraft hall of the museum, just along from a display of a prototype Gripen fighter aircraft.  This is Saab's leading military aircraft product, having been developed by the programme headed up by the Summit's chairman Göran Berséus.
VLJs are an exciting growth aviation business in Europe and further afield and, if the predictions of this Summit come to pass, the use of Air Taxis could soon be as commonplace as flying with low cost carriers such as Easyjet.  You heard it here first!
For more images from the Summit click here.