Published 07 Apr 2017
Copernicus Technology will be presenting at 2 tradeshows for the price of one on 26th April, when Managing Director Giles Huby will present in the workshop programme shared by Aviation Electronics Europe and the Avionics & Space Testing Expo.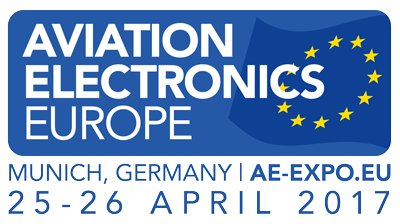 Presentation Abstract
The title of the presentation is Resetting the LRU Replacement Norm and it will cover proven strategies to reduce No FaultFound occurrences in aviation maintenance - in fact, they could be applied in numerous other industry sectors. The Abstract states:
When faced with the need to repair an aircraft Avionics fault the default assumption often made is that an Avionics Line Replaceable Unit (LRU) will be the source of the problem. This LRU Replacement Norm has been unchallenged in aircraft maintenance organisations for decades and is inextricably linked to No Fault Found (NFF). At best this Norm of repair-by-replacement leads to costly repeat arisings that degrade aircraft operational reliability or despatch rates; at worst, it affects safety and airworthiness. This paper describes the issues that sustain the LRU Replacement Norm and proposes an evidence-driven maintenance strategy approach to reduce NFF - by improving Avionics First-Time-Fix rates at the on-aircraft maintenance level - with a 3-phase approach: Containment, Measurement and Improvement.
If you would like a copy of the Paper after it has been presented then please contact This email address is being protected from spambots. You need JavaScript enabled to view it..
About the Events
Click here: to register for the show and to see the workshops programme.
About Copernicus Technology
Copernicus Technology is an ISO9001:2008 company providing award-winning Ncompass™ test equipment and MRO & Logistics data exploitation tools to help our Aerospace, Defence & Transport clients reduce life-cycle costs and increase operational reliability by fixing the causes of 'downtime' and 'No Fault Found'. We also provide world-leading Maritime Patrol Aircraft operations expertise through training and consultancy services. Copernicus Technology operate in Australia and the UK and we have industry partners worldwide.