Published 05 Jan 2015
Last year was Copernicus Technology's biggest year yet and 2015 growth looks to repeat the trend. To build on that success we have expanded and updated the range of products, services and training that we can provide to our aerospace, transport & technology customers to help them successfully reduce platform and systems' repair times and support costs.
Full details of all Copernicus technology products will be published on the Products/Services/Training pages of this website in due course so to get the information out there here's a summary of the proven and market-leading products and solutions that we can supply right now.

Products
Ncompass-Voyager Portable IFD & integrity testers
IFDIS Rack-mounted IFD & integrity testers
Intermittent Fault Emulator Available in latest US DoD spec - UK patent pending
Break-Out Boxes Standard connector configurations & customer-specified
Test Equipment Health Monitoring/Indication The 'SPIDER' system is used in IFD testers - UK patent pending
Interface Adapters Customer-specified
Maintenance/Repair Analysis databases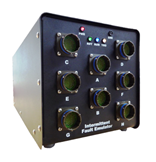 SMART database For asset/spares/workflow management
Special Products Customer-specified electronics, software, firmware, database products
Services
IFD & integrity testing Of installed/uninstalled components and wiring
Availability/maintenance/repair data analysis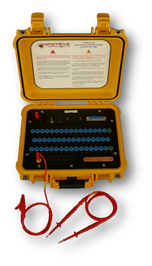 Maritime Patrol Aircraft operations consultancy
Training
Maritime Patrol Aircraft operations Various courses - contact us for details
Avionics Reliability
Airworthiness Management
Copernicus Technology are experts in Revealing Solutions…
We are an ISO9001:2008 company providing award-winning Ncompass™ test equipment and maintenance data exploitation tools to help our Aerospace & Rail clients reduce life-cycle costs and increase operational reliability by fixing the causes of 'downtime' and 'No Fault Found'.
Copernicus Technology also provide world-leading Maritime Patrol Aircraft operations expertise through training and consultancy services.
Copernicus Technology operate in the UK and Australia and we have industry partners worldwide. Go to the contacts page to get in touch.