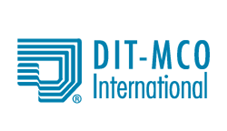 Published 07 Jul 2014
In April this year it was announced that DIT-MCO International are partnering with Universal Synaptics Corp (USC) to provide intermittent / No Fault Found (NFF) test solutions to a broader range of military and commercial customers. They are focusing on Maintenance Repair and Overhaul (MRO) facilities, Intermediate and Depot Level maintenance organizations, Flight Line and Original Equipment Manufacturers (OEMs). DIT-MCO has been in the business for over 60 years and is a global brand in the test equipment community where it is known as a leading manufacturer of wire integrity test systems.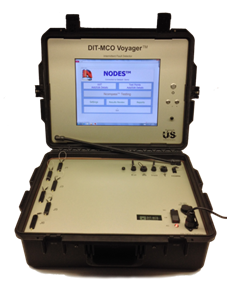 Copernicus Technology Ltd (CTL) is playing their part in this exciting relationship, because DIT-MCO International now supplies the portable Intermittent Fault Detection (IFD) 'Voyager' test set as jointly developed by CTL and USC. Now available as the DIT-MCO Voyager™ (pictured right), orders are being taken with immediate effect and in June the DIT-MCO sales team completed their familiarisation training (pictured below right) with the attentive support of the USC team.

Rick Thompson, DIT-MCO International, President and CEO said "Together, DIT-MCO and Universal Synaptics will provide an unbeatable combination of advanced diagnostic capability to the wiring test and diagnostics community. DIT-MCO's long history of delivering proven effective and unique solutions to tough wiring maintenance challenges continues and our partnership with Universal Synaptics further demonstrates our commitment to our customers' needs and diagnostic requirements".
CTL supply the same IFD test capability to the EU, Australia and NZ markets in the form of the Ncompass-Voyager™. To find out more about how this test technology saves millions of dollars, reduces testing time by 75% and keeps LRUs on-wing for 300% longer visit the Ncompass-Voyager™ product page or download the leaflet and technical specification.
About Copernicus Technology Ltd
CTL is the home of Revealing Solutions… We provide award-winning Ncompass™ test equipment and maintenance data exploitation tools to help our Aerospace & Rail clients reduce life-cycle costs and increase operational reliability by fixing the causes of 'downtime' and 'No Fault Found'. CTL also provide world-leading Maritime Patrol Aircraft operations expertise through training and consultancy services. CTL are ISO9001:2008 accredited and we are located in the UK and Australia.