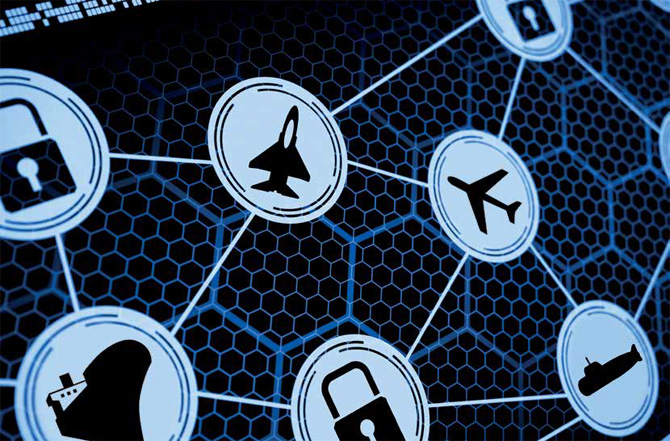 The astronomer Nicolaus Copernicus understood the value of data nearly 500 years ago. Despite our best intentions to be objective, human beings have an instinctive tendency to default to learned patterns of behaviour, rules of thumb and assumptions. That is why Copernicus needed data to prove his model of the Universe, placing the Sun at the centre of our solar system, because the accepted thinking of the time was that everything revolved around the Earth. The data Copernicus provided from his planetary observations replaced norms with knowledge.
We were motivated by Copernicus' ethos of solving problems by using the real data, so much so he inspired our company name. Throughout our careers – first in RAF aviation and subsequently in Copernicus Technology - our team have frequently encountered repair and maintenance practices in a wide range of industries that are driven more by norms and culture than by reality and data. Maintenance and repair data, when it is available, is not always collated with a view to analysing it for insights in order to improve 'Repair Success' or 'First Time Fix' rates. Repeating faults are a regular occurrence because of 'No Fault Found' problems ie a fault diagnosis where the root cause of a fault can't be definitively identified so a best efforts repair is carried out...only for the same fault to return in flight shortly afterwards. Copernicus Technology specialises in solving these issues, hence we have developed data analysis techniques to successfully exploit customer's sources of maintenance and repair data in order to solve their problems. Our analysis work identifies individual platforms (ie aircraft or vehicles) and components that keep suffering from poor repair success rates and we correlate fault symptoms with successful repair methods. Customers then use the recommendations from our data analysis products to improve fault-finding manuals, training and methods; and this successfully improves the operational reliability, or 'up-time', of systems and components and reduces logistics and repair costs.
By doing this we have learned how to unlock the value in maintenance data by collecting raw data, analysing it and then converting the resulting data products into decision-ready information. We have also gained major insights into which factors are critical to the success of a Data Analysis strategy, learning that, whilst it's tempting to jump headlong into the exciting world of Big Data and Data Science and latch on to the latest in-vogue tools and techniques, there are some critical factors we would urge everyone to pause and think of first.
First and most significant is 'WHY?'. What are the changes to your business or organisation that you need to implement and which will be dependent on findings from data analysis? You should not start collecting data, let alone sorting it or analysing it, until you can answer that first...and this assumes that 'the why' is 100% aligned to the strategy and ultimate purpose of your business. In the case of Copernicus Technology's customers 'the why' has been "more, successful flying hours/up-time for fewer pounds" and this objective enabled us to select the data sources and the techniques to apply to generate decision-ready information and, therefore, tangible benefits. We also apply this approach in industry sectors beyond aerospace.
Once you understand 'the why' everything else will fall into place. Well, not quite! Implementing Data Analysis as an integral part of business activity is the same as introducing any significant change program and as we all know implementing change is easy: whereas sustaining it is the hard part. There are numerous articles and perspectives on why transformation projects fail, but in practical terms it comes down to providing enablers that directly support 'the why'. To help organisations define their own strategy Copernicus Technology has compiled the Business Data Analysis Maturity Model, which enables you to carry out a simple self-assessment of where you need to prioritise efforts in setting up your Data Analysis projects. It covers aspects such as benefits, policy, roles and selection of essential data. If you would like a copy of the Model drop us a line to This email address is being protected from spambots. You need JavaScript enabled to view it..
Using this model will help you to define and prioritise how you will implement your Data Analysis strategy. Depending on your objectives and/or the size of your business, it could even be that you don't need highly specialised or cutting edge analysis tools. A spreadsheet might be enough rather than an Artificial Intelligence system; a short-term project might suffice rather than a permanent team. Whichever route you take Data Science is here to stay. It is a truly powerful tool that is putting its 'dent in the universe' and so businesses of all shapes and sizes should look at how it might benefit their business goals – remembering to always start with 'why?'.